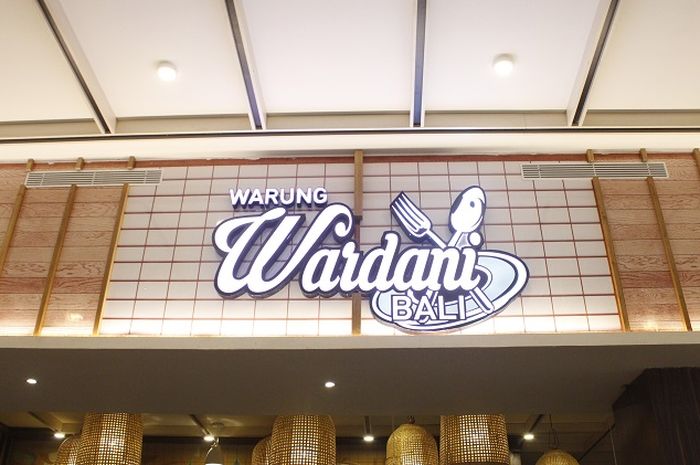 Warung Wardani at Transpark Mall Bintaro brings the legendary nasi campur Bali (Balinese mixed rice) to your table.
Modest Bali Vibe With a Modern Spin
Warung Wardani seems to be mindful about its possible popularity. Behind the entrance, the seating is set up to load as many people as possible. It carries some of bistro qualities: medium-sized eatery serving traditional fare. The location doesn't give much intimacy; but hey, intimacy is about how you connect with a person across you.
Bintaro borough immensely inspires Warung Wardani in terms of design. Soniya said that bistro-like eatery defines Bintaro as a lifestyle hub for youth. As a result, Warung Wardani has the Bali vibe that set up in ways suited to locals. It didn't try to make you feel as if you were eating in a 500-year-old Hindu temple in Bali.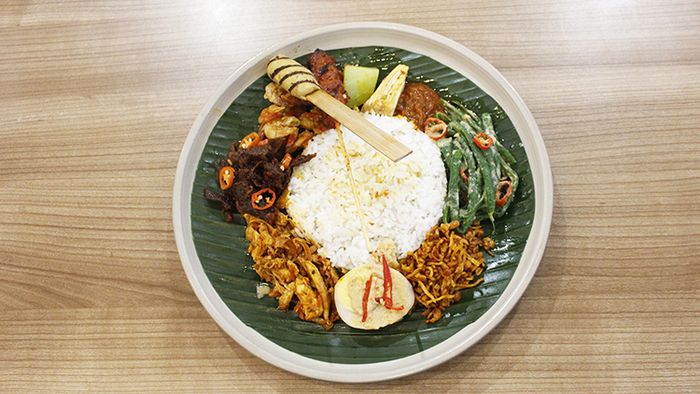 Nasi campur wardani dengan tujuh topping features a riotous assembly of seven side dishes in one plate.
Read Also: Laksa Betawi Asirot, Authentic and Unpretentious Taste of Jakarta's Rarest Dish
Despite having limited space, Warung Wardani succeeds to create modest Bali vibe. All-natural color scheme of wood and green dominate every corner. The open kitchen clearly shows how the foods are done, giving me a live attraction and sense of anticipation.