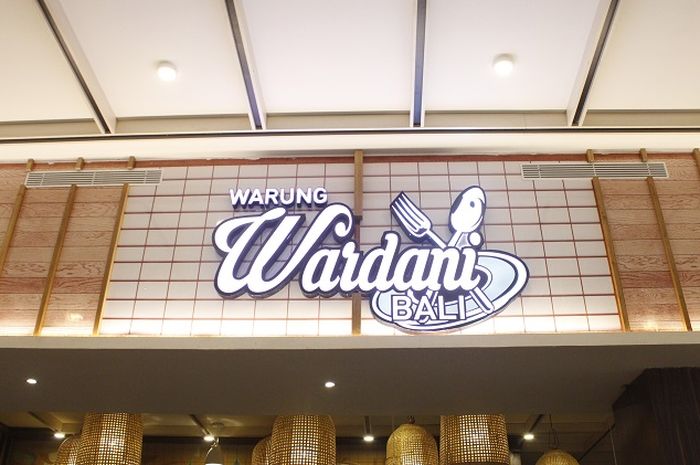 Warung Wardani at Transpark Mall Bintaro brings the legendary nasi campur Bali (Balinese mixed rice) to your table.
Warung Wardani at Transpark Mall Bintaro, South Tangerang, brings the legendary nasi campur Bali in an unpretentious manner.
Kitchenesia.com - No one knows when Warung Wardani Bali was established. Some online sources said it had been running since mid-1980. The only thing I know for sure is that, within more than two decades, Warung Wardani has been a sought-after Balinese restaurant for low-budget travelers to posh tourists alike.
According to Soniya Ana, Warung Wardani's popularity in Bali was untouchable. The Brand Executive of Warung Wardani told us how the sidewalks around the restaurants became unofficial parking lot when lunchtimes. I was slightly shocked to learn such a restaurant can give much impact.
Read Also: Iki Koue at Neo Soho Mall, West Jakarta, Traditional Sugary Treats in an Artful Edge Is Their Speciality
Its popularity has phenomenally grown even to people outside Bali. However, there hadn't been a massive expansion other than two branches in Kuta and Denpasar. Until in 2018, Warung Wardani was brought to Jakarta under PT. Trans F&B's operation.
Balinese restaurant is nothing new in Jakarta. Similar restaurants have run well in the city, comprise of luxury restaurants to small stands by the street.
Warung Wardani is indeed a new player in Jakarta's Balinese dining scene. Considering it holds Warung Wardani's name, it shouldn't struggle to compete against big names.
Check other news and articles on Google News
Tags