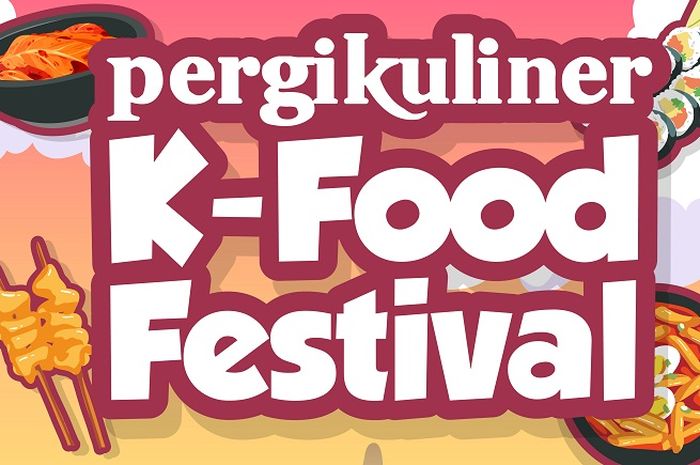 PergiKuliner K-Food Festival is slated for 12 days, from July 20-31, at Lotte Shopping Avenue mall, Jakarta.
Kitchenesia.com - Since 2020, PergiKuliner has successfully held its regular 'Festival Kekinian' (trendy festival) food bazaars in several shopping malls in Greater Jakarta area. Now, the restaurant aggregator app returns to hold similar events, but with a slightly unusual concept.
PergiKuliner K-Food Festival is slated to run for 12 days, from July 20 to 31, 2022 at Lotte Shopping Avenue mall, third floor.
Popular for its meticulously curated food and beverage lineup, this event is no exception. More than twenty booths are participating in PergiKuliner K-Food Festival. Each booth highlights the best of Korean cuisines, from traditional to street foods.
Some of the food brands who are participating are Bowlgogi Korean Rice Bowl, Chic'n Toast, Chum Bap, Dalbam by Mia, Eunggeupsil, Fume Kopi, Glacerie, Gogumapang, Gubhida Korean Bbq, Haneul Drink, Kini Korean Bistro, KkoReu-Reuk Korean Food, Moo Taiyaki, Nunwayo, Pyopyo Smooky Snack, Sorry Sorry, Hansigjib, Temu Kamu Coffee, Twist N' Go, USHI SO, dan Yeobo Topokki.
"We wish Korean culture fans can spend good times at our mall," said Jung In Ho, General Marketing Lotte Shopping Avenue.
Oswin, CEO of PergiKuliner, highlights some instagrammable spots at the event. "Visitors can take photos in the event area. PergiKuliner K-Food Festival is not only for K-Food fans, but also K-Drama and K-Pop fans," said Oswin.
Get free testers in every booth by using PergiKuliner app. Visitors can also get a 15 percent discount on Astro app for every Rp. 50,000 purchase.
Full video:
Tags