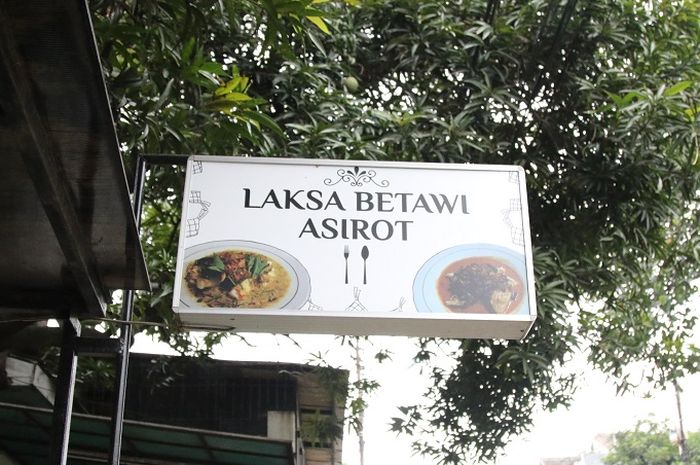 The word Asirot in
In a narrow street in Kebon Jeruk, West Jakarta, a food vendor opposes technology yet remains legendary among Jakartans for decades.
Kitchenesia.com – In less than a decade, digital payment has reached their triumphs with more businesses, small to big, embrace cashless transaction.
But similar view is absent when Kitchenesia visited Laksa Betawi Asirot, a small restaurant selling Laksa (Betawi spicy noodle soup) only. Laksa Asirot gave the impression of a regular home; its small signage doesn't help either. Instead, the rowdy crowds in the front yard explained that it is not a regular house.
Excluding technology from its service, the day-to-day front operation in fact is done by Ahmad, the grandson of Laksa Asirot's owner which is pretty much a millennial. He must know technology really well.
Nupi Salam, father of Ahmad, said that Laksa Asirot limits technology simply because they have limited manpowers.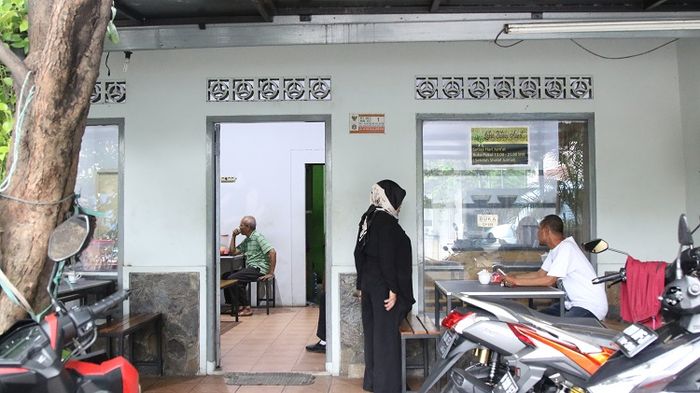 Laksa Betawi Asirot is settled in the owner's house, utilizing its front yard as mini parking lot.
He could predict the overwhelmingness if Laksa Asirot opens order both online and offline.
"There are only four of us. I am responsible for purchasing raw ingredients. My wife and my mother-in-law mainly work in the kitchen," said Nupi Salam.
"Cooking is the most challenging work because we cook 150 ketupat (rice wrapped in palm leaves) out of 10 kilograms rice every day. This is excluded from side dishes and laksa stock. That's why; every member of the family contributes to the kitchen."
His story triggered me for more information, "why don't you hire more people to help you?"
Nupi responded to my question with a chuckle, and proceeded to reply with a simple statement. "You are the one thousandth person to ask that."