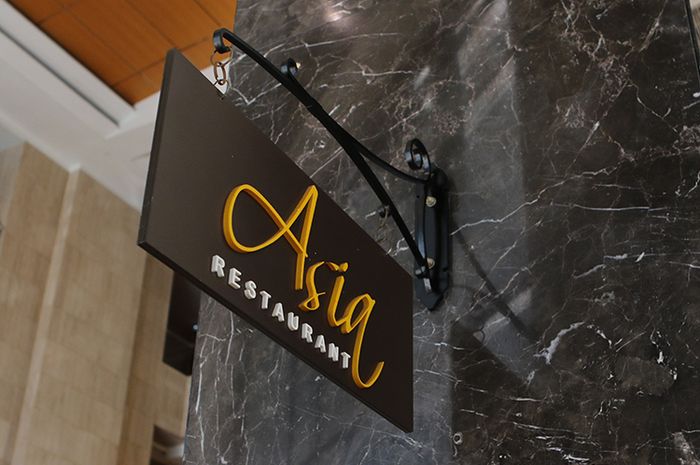 Front view of Asia Restaurant of the Ritz Calton Jakarta, Mega Kuningan
Kitchenesia visited Indonesia's one of top notch all-day dining restaurants Asia Restaurant of The Ritz Calton Jakarta, Mega Kuningan.
Kitchenesia.com - From the outward view, Asia Restaurant is such a call out, it doesn't beg for attention but we couldn't help to take a momentary glance before effortlessly drawn to its ravishing luxury.
Sanctuarized inside The Ritz-Calton Jakarta, Mega Kuningan, Asia Restaurant comes into existence as one of the most celebrated high-altitude all-day dining restaurant in Jakarta, if not in Indonesia.
I can't grumble about the interior as it matches its class as one of top notch restaurants among 5 star hotels. A sense of exclusivity puts forth for the total glow of it; with opulent buffet and a la carte menus ready to make jolt.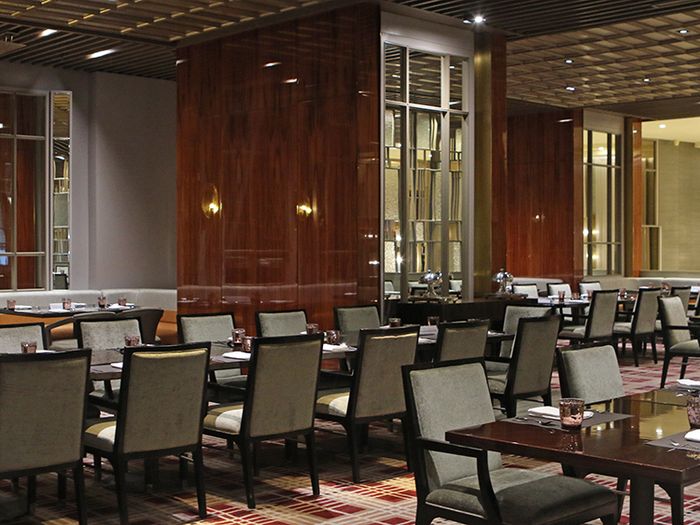 Inside the Asia Restaurant of the Ritz Calton Jakarta, Mega Kuningan
As I began my inch of traces and exposure towards its utmost elegance, in an orderly manner, my eyes made a shot on seemingly alfresco, though indoor, kitchen with Chef in display showcasing their cooking expertise.
Its class somewhat is intensified with the dominant brown color and air of subtly nature-induced that fused in luxury. The ambience is indescribably posh.
The restaurant itself features Asia prominent cuisines at large for instances Indonesian, Western, Japanese, Chinese, Indian and international cuisines. It is a blending of equal spoiling of all senses.
Lavishing Wrapping of Three Indonesian Cuisines in "7 Stellar Dishes"
I'm more than thrilled to taste its cautiously curated Indonesian dishes that fall under their renowned concept of "7 Stellar Dishes". Out of seven dishes around Asia, three out of them are Indonesia's; after it got an approval from the Executive Chef, Rudolph Blattler.