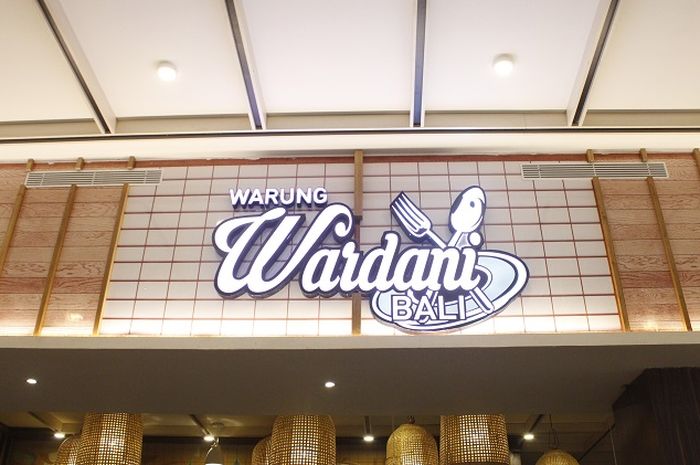 Warung Wardani at Transpark Mall Bintaro brings the legendary nasi campur Bali (Balinese mixed rice) to your table.
Another most favorite main courses are nasi ayam betutu (grilled chicken in betutu spices) and nasi bebek garing (Balinese-style fried duck). Each food includes a bowl of rice.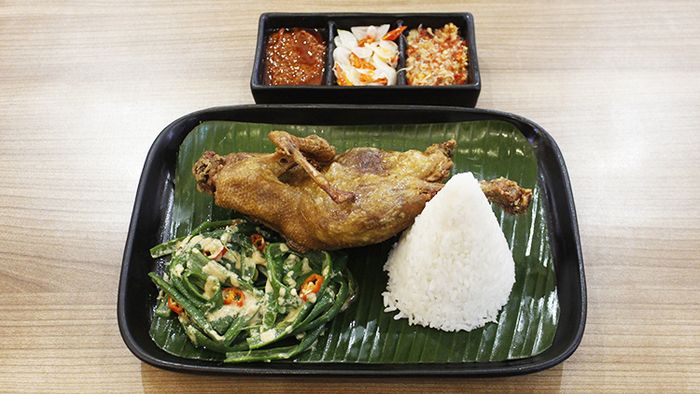 Warung Wardani's nasi bebek garing looks like an everyday food that is handled with care.
Both foods look decent; they're behaving as if they were homemade. But after you wolf them down, you will remember the chiles. You'll remember the richness of spices aroma and flavors. Both seem like everyday foods that have been smashed with care.
At first, es jeniper sounds like it has something to do with someone named Jennifer, as they rhyme. It turns out there is no symbolic philosophy in it. Es jeniper means "a fruit punch made of key lime extract". It simultaneously exudes flavors of tangy key lime extract and sweetness of sugar with a hint of mint. Another best part, its portion is pretty big.
Warung Wardani's es jeniper provides tangy and sweet flavours at the same time.
Baca Juga: Chandra Yudasswara On Being Celebrity Chef and A-List Restaurateur: 'Never Forget My Roots'
Other Balinese restaurants could create Bali vibe one hundred times better than Warung Wardani. But its foods are pretty helpful to explain the Balinese culture to locals who might not understand Bali well. There's no real-sized temple cutout or colossal Barong decoration. You simply sit back and let yourself immerse in authentic Balinese foods.
Warung Wardani, Transpark Mall Bintaro 2nd floor, +6282208201111
Full video: