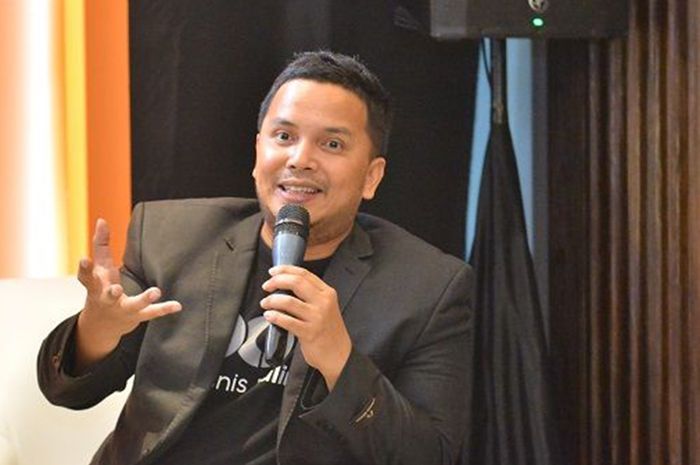 Rex Marindo actuallky thinks food business is quite simple.
Kitchenesia met Rex Marindo, founder of resturant chains of Upnormal, Bakso Boedjangan, Sambal Khas Karmila, and Fish Wow Chicken. He told us about business and lives as entrepreneur.
Kitchenesia.com - To some, homemade food like fried rice and bakso give personal comfort to the one eating it. For Rex Marindo, fried rice and bakso are multi-million commodities that help to boost economy and open employment for local communities.
The 39-year-old restaurateur found Nasi Goreng Mafia restaurant in 2013, when big cities are already over-saturated with culinary establishments like cafe or restaurants. However, his business managed to restrain, even being the most crowded restaurant in the region.
"There are dozens of fried rice sellers next to Nasi Goreng Mafia first outlet. But our restaurant managed to be the most crowded restaurant in that area," said Rex at Unilever Press Conference at Seia Restaurant, Central Jakarta.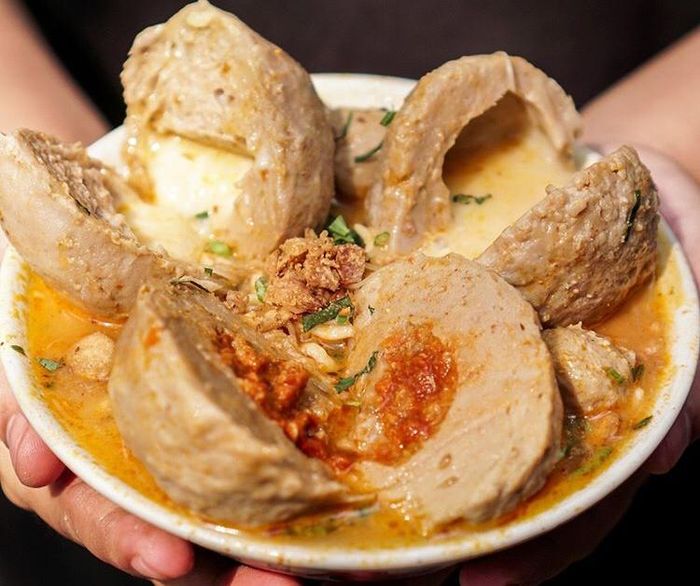 Bakso Boedjangan, CRP Group's subusidiary.
"The tricks are simple: We serve foods with many topping options. All outlets are powered by strong Wi-Fi, and cool AC. Those easy things actually matter to our customers, and make them loyal to us."
In less than 6 years, Nasi Goreng Mafia has other 4 sister restaurant brands: Upnormal, Bakso Boedjangan, Sambal Khas Karmila, and Fish Wow Chicken; with 115 outlet in total across Indonesia.
Rex Marindo seems to be a living metaphor of King Midas: he touched a basic thing into precious gold, or an asset in this case. But contrary to the greedy king, Rex lives in moderation whose appearance doesn't scream a culinary magnate: casual jeans with shirt and blazer.
The Bandung-origin foodpreneur is also a mentor at foodizz.id, a learning platform where successful entrepreneurs share their business knowledge. When I asked behind his motive, and whether he is afraid of helping competitors, he said humbly: "I really hope we can be partners."
According to a research, more than half of restaurants failed in the first year of operation. Have you experienced this throughout your career?
I have experienced some failures in my previous businesses. Alhamdulilah (thanks God), everything runs smoothly when I operate CRP group.
I realized my businesses in the past were failures because I didn't have much knowledge compared to present. I believe this is also a prevalent problem of new entrepreneurs. If one has strong creativity and business skill, even a small business at home can profit billions.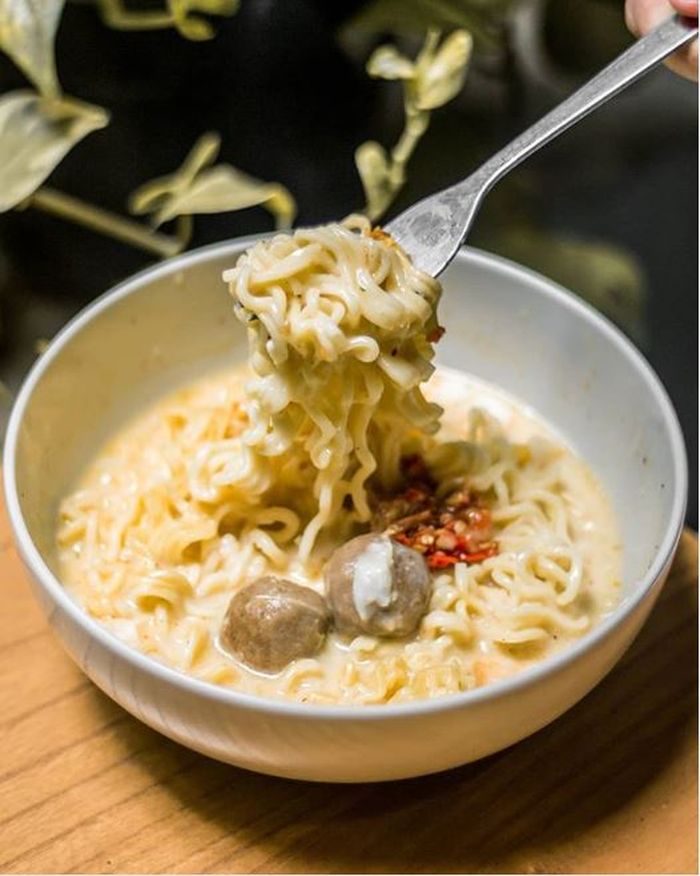 Warunk Upnormal, with capital expediture reached 5 billion rupiahs per branch, offers twist mix of ramen that everyone likes.
Read More: Urap, The Javanese Salad That Is Flavorful and Nutrient-Rich
There is a new business trend named cloud kitchen, where anyone is allowed to sell food in their own kitchen and distribute them through ojek online (motorcycle taxis). These days, even people with zero resource can profit billlions. Thus, creativity and business skill is essential in culinary business.
Prior to CRP Group, countless restaurants in Indonesia have sold similar foods like yours. Thus, how do you make a basic food like fried rice into trendy and being desired by young foodies?
It might take a whole day to answer this but I will make it quick (laugh).
We make our customers eating like at home: comfortable ambience, strong wi-fi, and cheap yet fulfilling food.
CRP Group also embraces technology. Our latest innovation is QR code booking that allows customer to order food without leaving their chairs. It is really appreciated by solo customer who hesitate to leave their belongings unattended when ordering. Next innovation will make customer ordering food before they come to the restaurant.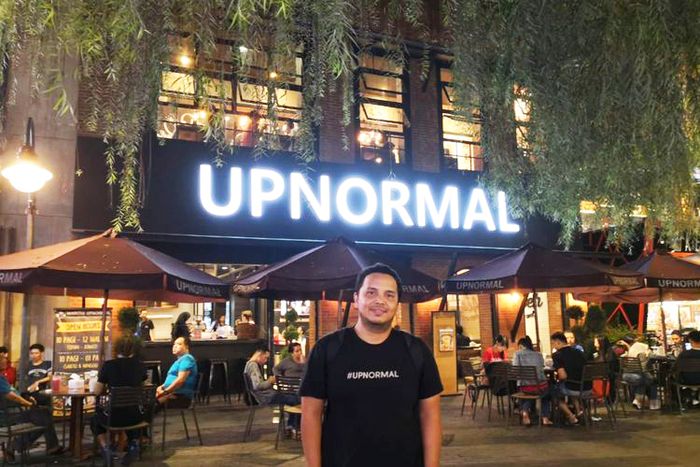 CEO of CRP group, Rex Marindo, in front of Upnormal Cafe branch in Cihampelas, Bandung.
Read More: De'Kafe at Mercure Hotel Cikini, When Dining Is Another Extra Gem When Staying At The Hotel
For marketing approach, we are making strategic cooperation with KOL and influencers. It is actually a cheap and efficient strategy to advertise. Just one exposure from famous person on internet is enough to make people engaged to our restaurant.
As a person from marketing background, why did you decide to venture in culinary industry?
There are three industries that are always alive and kicking: health, education, and culinary. I don't think I have a capability to build a business in health and education. Culinary business is easier to venture on. I simply just hire a food expert while I am responsible for operational and business.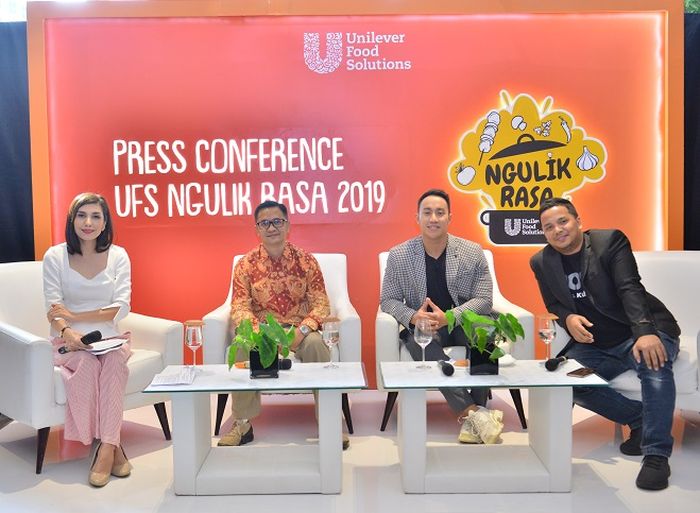 Unilever
I want to run a restaurant, but I am a penniless milennial without culinary and business background. Where I should I start?
Learn business skill first. Join tons of seminars and read lots of books about entrepreneurship. There are a lot of business seminars taking place at universities and Youtube as well. Start a business if you are prepared.
Tags