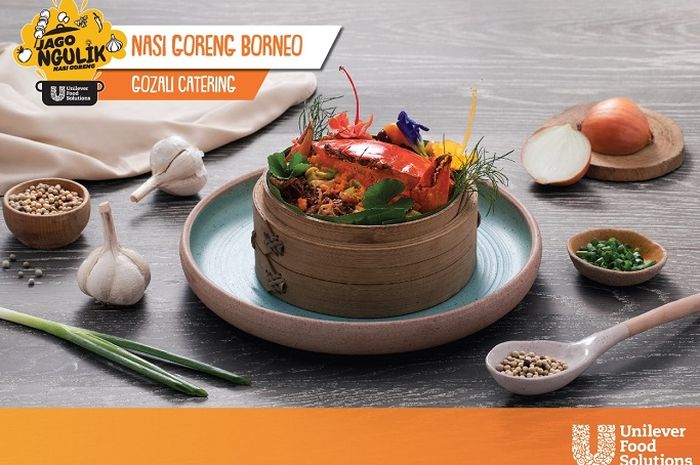 Gozali Catering win fried rice category for its creation: Nasi Goreng Borneo
Kitchenesia.com - Indonesia is a foodie heaven for two compelling reasons: Indonesian food is delicious, low-priced, and is as diverse as its culture.
And, this archipelagic country has loud and large culinary market that is projected to getting bigger in coming decades.
A private research company Euromonitor stated more than a half millenial population in Indonesia eat at restaurant at least 3 times in a week. This trend has brought a significant food industry growth, as Statistics Indonesia (BPS) records culinary industry in Indonesia contributes 41% to Gross Domestic Bruto in 2016.
Unilever Food Solutions (UFS) commits to support small-medium enterprises of culinary industry with "Ngulik Rasa" competition. It gathered thousands of SME restaurateurs competing their best fusion food creations of three traditional dishes: soto (traditional aromatic soup), sate (traditional grilled meat skewers), and fried rice.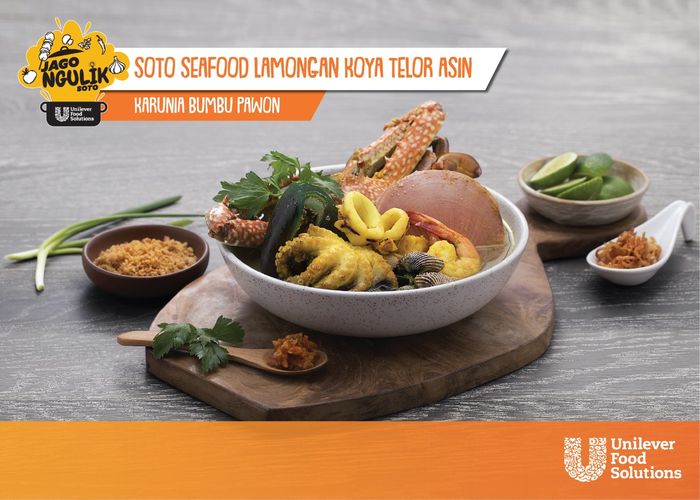 Karunia Bumbu Pawon Restaurant announced as the winner for soto creation for their signature recipe: Soto Seafood Lamongan Koya Telor Asin.
UFS announced one winner for every food creations, totalling 3 winners. For soto creation, the winner is Lamongan Seafood Soto with Salted Egg Koya by Karunia Bumbu Pawon Restoran from Lamongan. Sate Ratu Restaurant from Yogyakarta secured the first place for their satay creation called Sate Kanak. Lastly, Borneo fried rice from Gozali Catering Banjarmasin announced as the winner for fried rice creation.
Tags