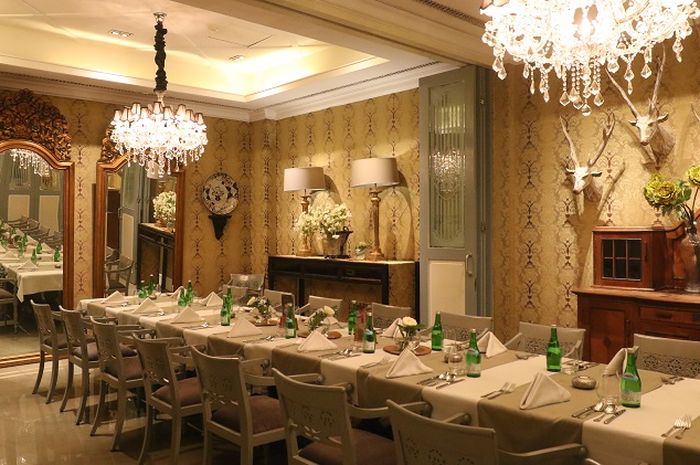 Bunga Rampai Restaurant in Cikini Is Jokowi Approved, Every Money Spend on Is Worth It!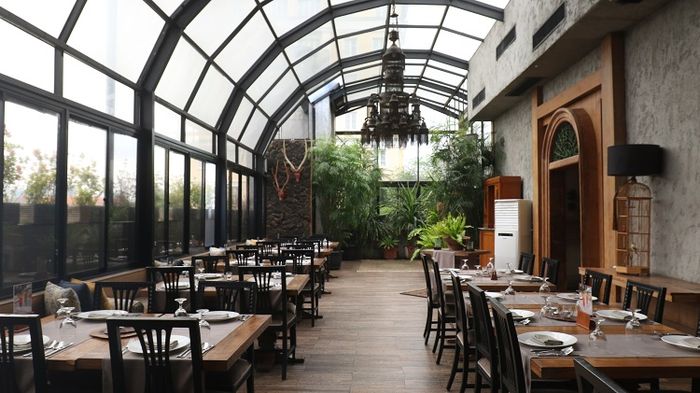 Rootop bar of Bunga Rampai Restaurant highlights laid-back luxury with earthy design and mini garden.
The concept is full of lovely possibilities: visible tipsy evening sky as sun reaching into shady side through glass roof; downlit area with subdued with nature-inspired design; and mini fern garden as a little oasis that beautifies an eyesore. But still, this rooftop bar is what its root about: a fine-dining restaurant. Thus, fine-dining details like utensils arrangement are elegantly placed on every table.
Does this mean Bunga Rampai's luxury is fading on its rooftop? Definitely not. Instead, their focus to highlight laid-back ambience absolutely heightens my convenience. Some guests still want luxury, but of course, they prefer doing it in comfortable manner.
Fine-Dining Food with Local Touches (and Local Portion)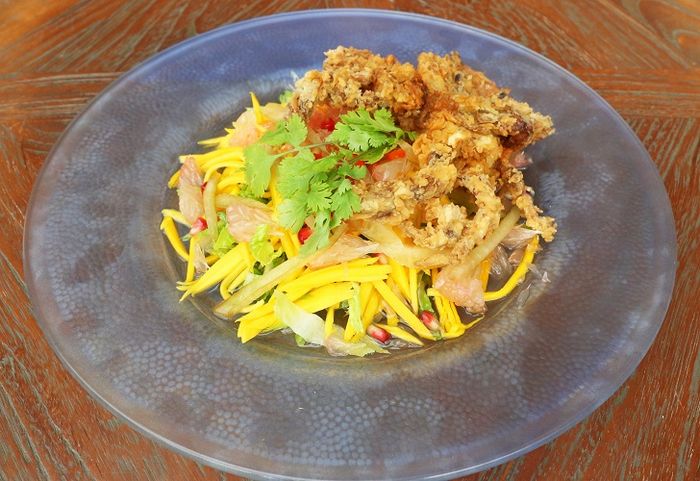 Bunga Rampai's Kepiting Salad Mangga is pretty fulfilling and refreshing appetizer
Kicking off was Kepiting Salad Mangga (Fried Crab with Mango Salad), a Thai-salad-inspired appetizer given a refreshing, modern spin. Fresh mango slices and sweet simple syrup is forced to make friends with a savory fried crab. It is impressive and, much to my surprise, is just-sour-enough-just-savory-enough. Also, most importantly, this dish is definitely an eye candy.
Then came a main course of Konro Bakar (Makassarese Roasted Back Rib). Instead of coming with Konro soup, the roasted back rib is a solo actor now. There are two sambals that come separately: Sambal Dabu-Dabu (Manadonese Raw Sambal) with just the right punch of acidity, and Javanese Sambal Terasi whose spiciness and savory are done well.