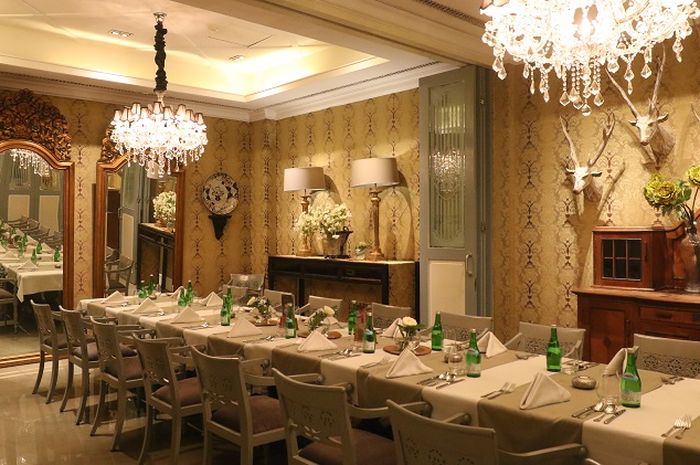 Bunga Rampai Restaurant in Cikini Is Jokowi Approved, Every Money Spend on Is Worth It!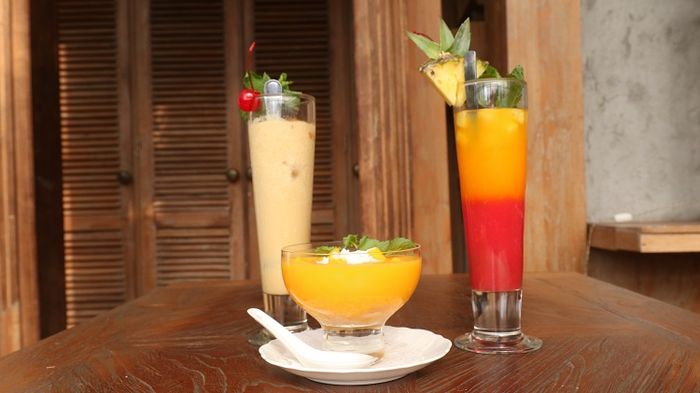 From left to right: Kembang Sepatu (left), Rasa Mala (middle), Gelombang Cinta (right). All are artisanal dessert of Bunga Rampai's Head of beverages, Chef Bambang.
We finished with Rasa Mala, a mango dessert with a set filling nata de coco and and whipped cream. And then there is Gelombang Cinta. Its combination of sweetness from grenadine syrup and herbaceous mint leaves is intended to complement sourness from orange juice and pineapple slices. Gelombang Cinta (i.e Love Wave) is a best-seller summer drink at Bunga Rampai thanks to its freshness.
Lastly, there is Kembang Sepatu. No, there is no hibiscus in it. Kembang Sepatu is actually a very soft vanilla-brown sugar ice cream that melted instantly to become a milkshake. I have no idea what came to Chef Bambang's minds when he created kembang sepatu. This is the first time I see a milkshake with jackfruit as topping. And suprisingly they work well.
Everything Comes with a Price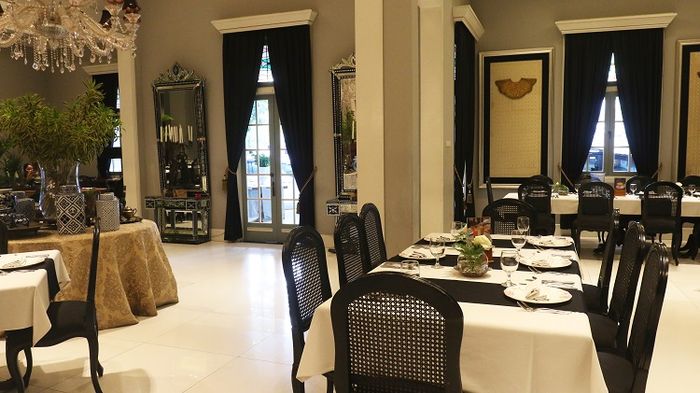 Bunga Rampai's first floor
Let me explain this.
Regardless the class of the restaurant, and no matter how beautifully-plated the food is, if it taste bad then it is not worthy to spend even a penny on. Ambience is important, but people come back for the food.
Is Bunga Rampai Restaurant pricey? Yes. Is it overpriced? Definitely no. It has a nerdy atention to details in design. The foods are superb and served in fulfilling portions.
By God, you'll need a friend to help finish your food.