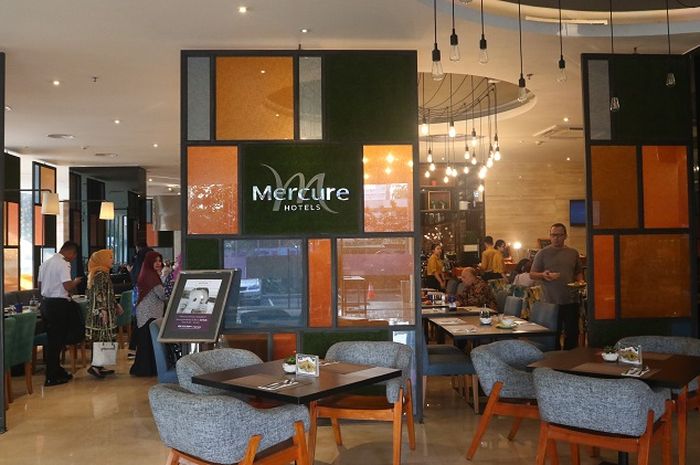 Mercure Hotel Cikini, Central Jakarta: Chic Hotel with Outstanding Activities But Should've Done Better
Cikini, an artsy hangout in Central Jakarta is the house of a plothera of boltholes. Kitchenesia team tested drive one of them, a four-starred Mercure Hotel.
Kitchenesia.com - Cikini seems, at first, a very typical part of an old town, with its scattering antique shops selling old telephones, gramophones to vinyl albums, even colonial-era ceramics and weaponry. The district is also known throughout Jakarta for its great food, stretching across hippyish waterholes to mouthwatering street foods.
Thus, boltholes flock around here. From backpacking lodgings to upscale hotels, tourists surely find a fitting room to stay overnight. Mercure Hotel is one out many hotels nestled in Jalan Cikini Raya that gives me an impression of "most favorite hotel" in the area.
This four-star hotel just screams boutique from the outside. Pushing open the doors, the lobby singlehandedly broke my assumption. The lobby is spacious enough to fit receptionists table, PC spaces, longue, and main restaurant without being too compact. Thus a lot of people gather here. For tourists looking for a lively hotel, Mercure Hotel Cikini is on top of the list, but not for serene seekers.