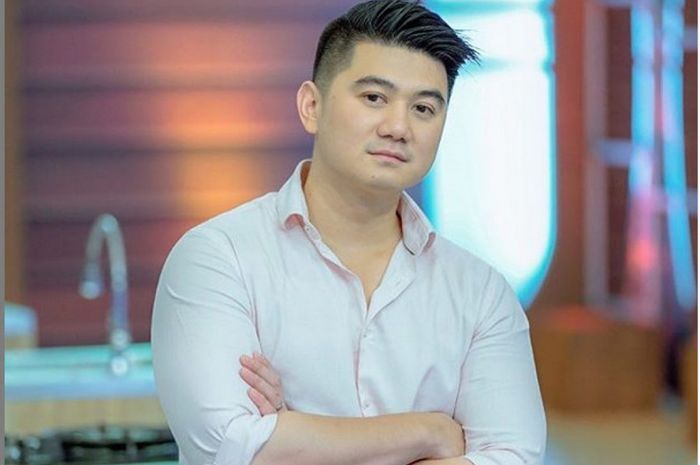 From Dishwasher To Culinary Mogul, Chef Arnold Poernomo Revealed Tips For Culinary Business to Stand Out and Longlast
Chef Arnold Poernomo, 31-year old celebrity chef and restaurateur, recently shared his prediction of 2020 food trends and tips to run a restaurant that kills it.
Kitchenesia.com - Arnold Poernomo's journey was dramatic, but still interesting. His TV debut as a judge on Masterchef Indonesia brought fuss. Not only was he only 25 years at that time, where many regarded him as not experienced enough, he also replaced Juna Rorimpandey. Thus, Arnold couldn't avoid when public compared him with the latter.
Of course, young age doesn't necessarily mean inexperienced. Born and raised in Surabaya, East Java, food was a very big part of Arnold Poernomo's upbringing with strong chef and restaurateur backgrounds from his mother and grandmother.
Arnold got a glimpse of his career as a professional chef when he worked at a restaurant in Sydney, but his way was nowhere near easy. He started his career at bottom as a dishwasher. But the curious Arnold not only cleaned dishes, he also observed the kitchen lives and cooking technique.
Collaborated with Indonesian most-known chefs, Ferry Jong and Kim Pangestu, Chef Arnold Poernomo runs a pastry and contemporary restaurant named Nomz Kitchen, located at Grand Indonesia Mall.
Read More: Michelin-Starred Chef Ivan Muñoz Debunked Spanish Stereotypes and Reminisced His 'Unusual' Childhood
His determination intrigued the owner, and eventually taught him about kitchen and even advanced skill like Front of House (FOH).
At the age of 31, Chef Arnold Poernomo is now a busy fella. Besides being a founder of six restaurants in Sydney, Bali, and Jakarta, he is also still active as a judge for Masterchef Indonesia, along with Renata Moeloek and Juna Rorimpandey.
Kitchenesia met Chef Arnold Poernomo at Oreo Cooking Crumb launching at Eight/Nine Eatery in Kemang, South Jakarta. He spoke of his prediction of 2020's food trends, as well as his business secrets.
Choose one: being a celebrity chef or restaurant owner?
Restaurant owner, definitely (laugh).
At the end of the day, celebrity chef is still a celebrity. There's no way of knowing if a career in entertainment industry will longlast. Competition in business is easier than in the entertainment industry, as long as you do your business right.
However, I should say that my status as celebrity chef benefits my business. So yeah, for now I choose both. But business is definitely my priority for now and future.
How many restaurants do you have? And what are the concepts for each restaurant?
I have six restaurants: two in Sydney, one in Surabaya, one in Bali, and two in Jakarta. First is KOI Dessert Bar & Dining, located in Sydney. Please don't mistake it with Koi that sells drink in Indonesia, we are not related by any means (laugh).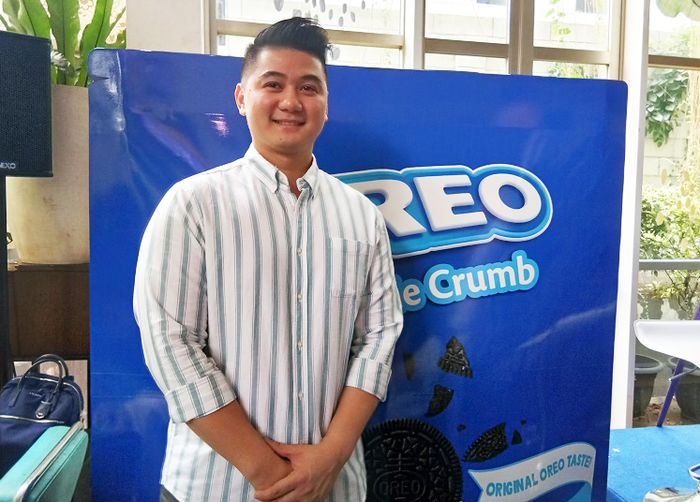 Chef Arnold in Oreo Cooking Crumbs Press Conference
Another F&B business in Sydney is Monkey's Corner, an uberhip restaurant serving Japanese cuisine and artisanal cocktails.
In 2016, I and my wife ran a gelato stall named Bebini Gelati in Surabaya. The newest restaurant is Laci, located in Canggu, Bali. I collaborated with Gibran and Kaesang to build new restaurant named Mangkokku. The first branch is in Tanjung Duren, followed by second branch in Tebet and the third in Sunter.
Lastly, Nomz Kitchen is pastry restaurant located in Grand Indonesia Mall. Nomz is overseen by professional chefs who happened to be my friends, Fery Jong and Kim Pangestu.
What is your prediction for 2020 food trends?
We have ayam geprek (battered fried chicken with sambal), and also variants of noodles this year. So I think desserts will reach its triumph, especially traditional dessert like klepon cake. Some traditional beverages like cendol (green rice-flour jelly) is also projected to reach its peak next year.
But these traditional foods and beverages will be rebranded into more casual and youthful.
What are your secrets to success in restaurant business?
The most important thing in running a restaurant is skill. If you want to run a restaurant but still unsure, then go get a job at the best restaurant near you. During your worktime, learn how they manage quality, treating customers, basically everything happen in that restaurant.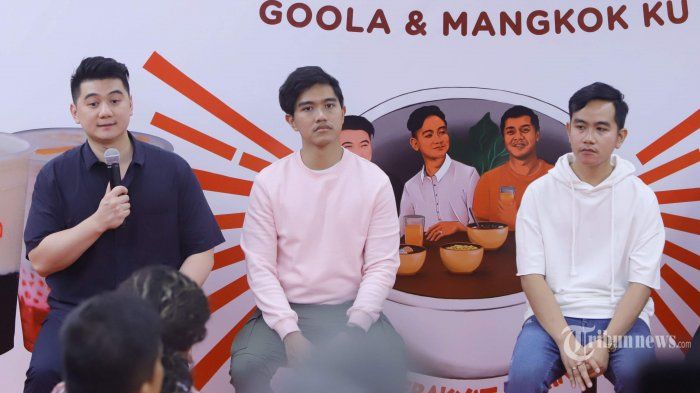 Gibran Rakabuming, Kaesang Pangarep, and Chef Arnold Poernomo at Mangkokku grand launching at Kota Kasablanka Mall, South Jakarta, Monday (10/21/2019).
Then if you are ready, financial-wise and mental-wise, build your own restaurant.
There is a latent problem happens in Indonesia culinary business, which unfortunately happens often. New restaurants tend to sell food that is in trend or hype. Trends come and go. They change unpredictably. If the hype is over, customers go. Selling daily foods like rice or noodles are more "safe".
What is your favorite food?
I love sambal, especially fried sambal a la Mangkokku (laugh).
Tags