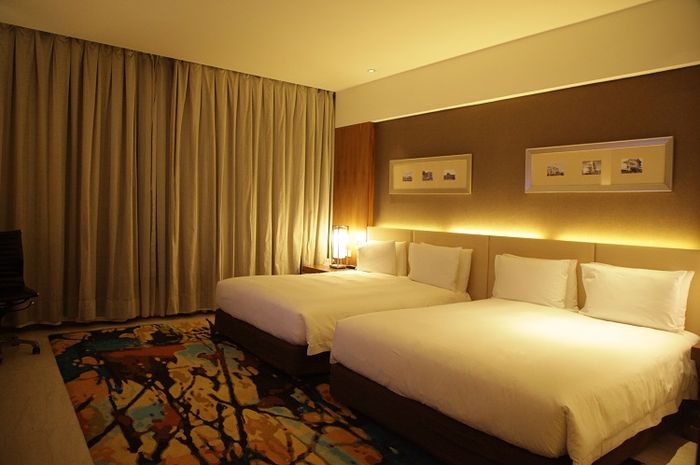 Hilton's Queen Deluxe room with twin beds
Kitchenesia.com - Chic eateries, trendy hangout places, malls.
These properties in downtown Bandung become magnet from people to come and stay for a night or two.
From motel to mega-sized hotel, lodging establishments in the city are fully booked nearly every weekend.
Hotels jam-pack the streets of Bandung, most target budgeted travelers.
However there are a few world-class hotels , and Hilton Hotel Bandung is one of them.
The hotel towers in the busy intersection of HOS Cokroaminoto, Padjajaran, and Cicendo streets.
Hilton Bandung boasts strategic position: 10-minute distance from Bandung's main airport, 5 minute from Bandung Station, and 4-hours driving from Jakarta.
This property marks the entry of Hilton's flagship brand into Indonesia, and the second chain located in the country.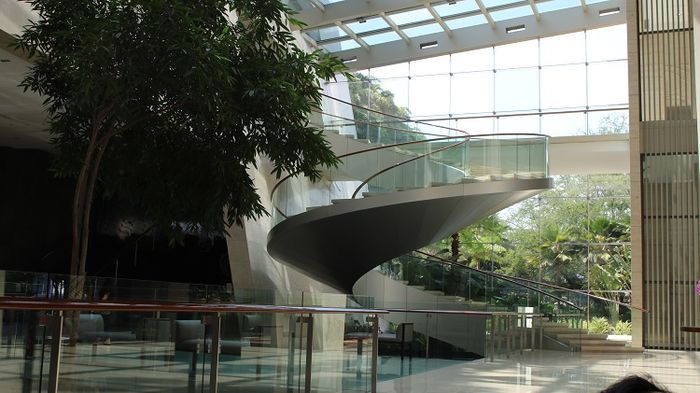 Hilton Bandung's lobby provides local experiences through design inspired by Bandung's landform
Designed by award-winning architect Warner Wong Design, Hilton Bandung reflects the city's topography surrounded by natural landforms.