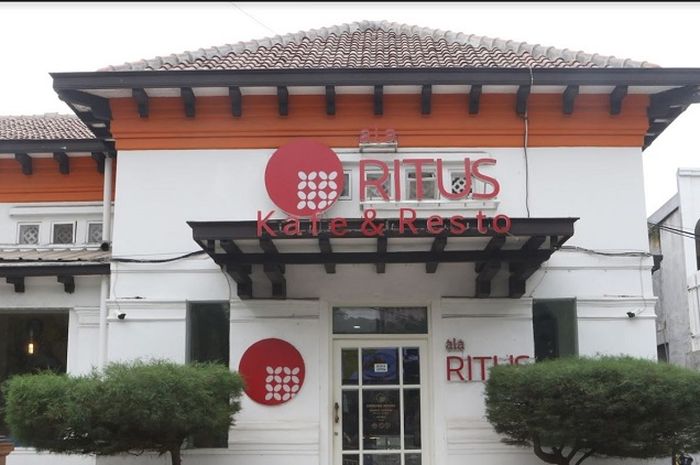 Front Facade of Ala Ritus Cafe&Resto
Kitchenesia.com - A rose by any other name?
I guess the restaurant's name had me partially confused at first.
The word "Ritus" in Bahasa Indonesia is often associated with cultic ceremonial hullabaloo.
But much to my surprise, Ala Ritus Kafe& Resto is pretty much a bright restaurant.
Although the white antique door and Dutch-like wide windows might say otherwise.
Ala Ritus is one of the tenants of Gedung Filateli, a cultural property of Jakarta Government built circa 1912.
It is nestled among vital properties in downtown, only 5 minutes walking distance from Juanda Station.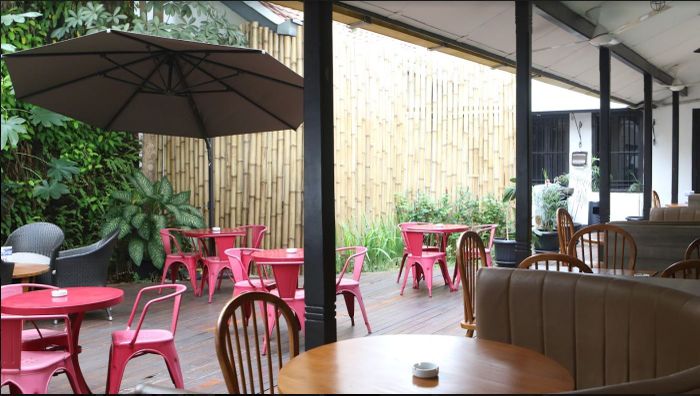 Ala Ritus' outdoor part
This newcomer restaurant peculiarly prefers complicated approach when it comes to design.
Its humble dutch-style exterior seems to be in contrast with the front section that presents more contemporer-pop style.