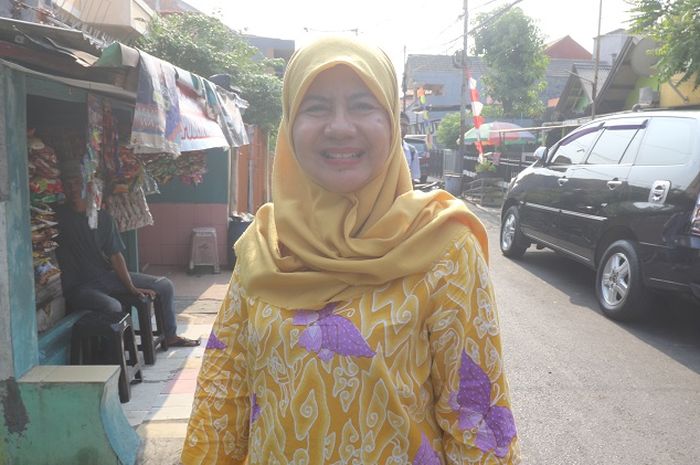 Fatma Bahlawan, founder of Natural Cooking Club
Kitchenesia.com - Having an interview with Fatmah Bahlawan was a pleasant experience.
It's like talking to that one mom everyone has: busy making sure the food is good and enough to feed a pack of hungry boys while at the same time doing thousands of other house chores.
And yet you are always sure that she is the mom you can always ask about a few more thousands questions about your life's choices or your bad exams.
Fifty-five-year-old Fatmah Bahlawan was born in a big family, a daughter among 14 children.
In charge as a cook in a full house, she learned a lot about food-making processes from her mother.
Growing up, as a mother of two, she worked as a secretary in a government-owned bank, making her leave her cooking passion almost completely.
When Indonesia suffered from financial crisis in 1998, she never imagined that the crisis would affect her family so bad, to the point she needed to make a hard life decision: live frugally or make extra money.
Each choice had sacrifices to bear.
Her choice in starting culinary business came with big responsibility: she did everything on the evening after finishing her 9-to-5 job.
However, she admitted that never encountered great difficulties.