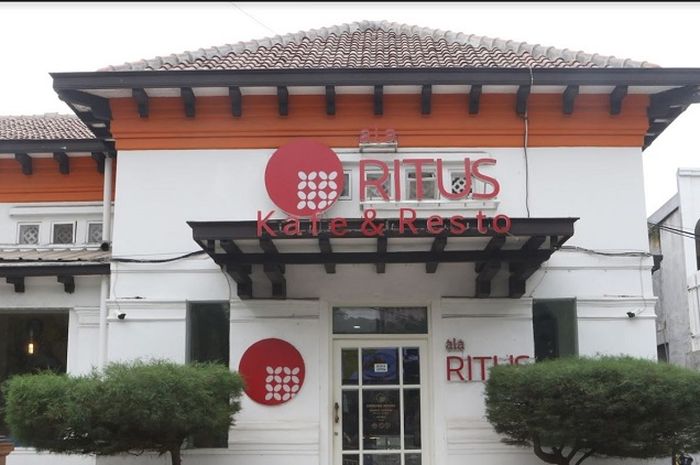 Front Facade of Ala Ritus Cafe&Resto
Ala Ritus divides its front section into two parts: cafe counter and main dining room.
Vibrant colors of chairs and rugs clash each other, expressing the spirit of pop artistry.
The artwork hanging on the prime part of the cafe becomes the center of attention due to its gigantic size and vibrant colors.
However, Ala Ritus' flashy fashion eventually calms down due to its neutrally painted walls that minimize the dramatic effect of the room.
Ala Ritus' extends its ambience to outdoor space with chic garden design elements complementing a bright green vine wall, wood floor, and pink metal chairs that give the feeling of a retro French street cafe.
A bit of this, a bit of that. Here and there: but with a much pleasant surprise.
Availabe for board meetings to casual gatherings, this restaurant has at least three meeting rooms with various capacity.
The setup details can be arranged according to request, but every room is equipped with 42-inch flat television, air conditioning, speakers, and sound-proof walls.
Ala Ritus - deriving from two words that its restaurateurs intended to say "customs" and "ritual" - serves the likes of wild-experimental Indonesia's traditional food that serves in, let's say, more westernized presentation.
Rarely do I ever reply to the waiter's question, "Do you need help with how the menu works?" with a "Of course I do", but at Ala Ritus they are keeping things interesting.