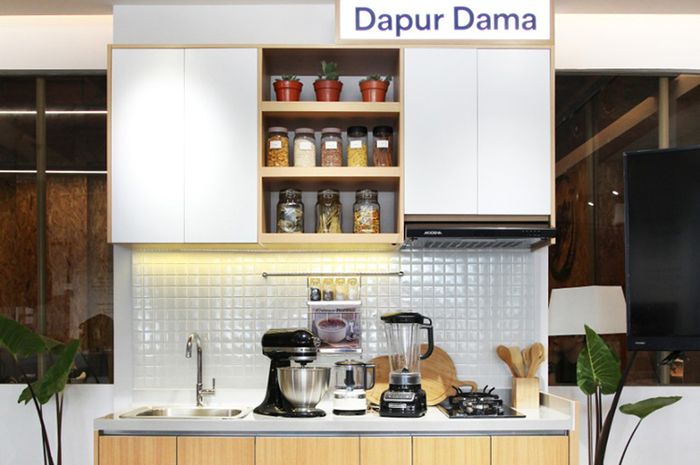 Dapur Mama by Dekoruma
Kitchenesia.com - If you hate cooking because your kitchen's size is seriously small, the good news is that you are not alone.
And you got even better news:
Dekoruma, Indonesian internet -based home & living e-commerce, unveiled its latest innovation named Dapur Dama, or Dama Kitchen in English.
It is an integrated service system in the form of high technology kitchen modular that requires less finishing time to build compared to basic kitchen set.
Technology-basis and customer-oriented, Dapur Dama needs only 4 weeks from production to installation, while basic kitchen set takes twice longer time – if not forever - than Dapur Dama.
For the kitchen design and style, Dapur Dama gets at touch of beauty from Dekoruma's signature style called Japandi, a seamless blend of simplicity of Scandinavian style and functionality of Japanese kitchen.
Size Doesn't Matter
Everybody has difference kitchen preference, but there are 3 obligatory aspects that should be prioritized.
First is zoning, aspect that focuses on dividing part of the kitchen; second aspect is storage that talks about effectivity in storaging appliences and utensils.
Last but not least, optimum comfort and well-designed kitchen, integral parts to avoid stress and hazard. Yes, now you know that cooking can create stress and tension, too.