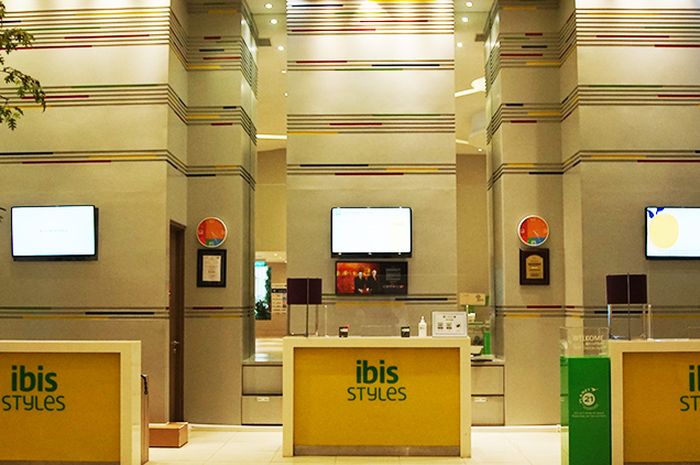 The three-star ibis Styles Mangga Dua Square boosts pop art design.
Kitchenesia.com - Pandemic shows no sign of slowing, but the hotel industry certainly does. According to data from the Indonesian Hotel and Restaurant Association (PHRI), the pandemic has wiped out more than US$ 4.8 billion in revenue this year. More than 1500 hotels completely went out of business, affecting 150 thousand workers nationwide.

Those who survive need to mull over the two options available: implementing a stringent protection measure or following their former competitors to close down for good.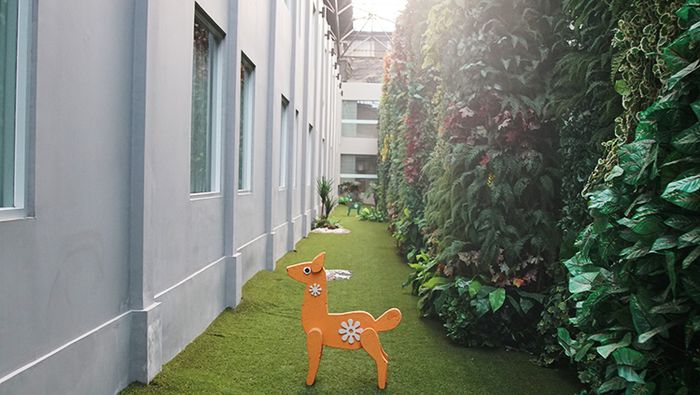 ibis Styles Mangga Dua Square's artificial garden that will be talked more later on in this article.
Baca Juga: Mercure Hotel Jakarta Kota, Lives Up To Be Stylish In A Modest Yet Luxurious Way
Besides low prices, hotel's coronavirus precautions become a strong guest's attractor now. We have seen some hotel innovations that no one ever saw coming: contactless check-in, keyless entry, and this list keeps growing. At the same time, it doesn't come as a total surprise. People will prioritize their safety first over a good stay experience.
As the PSBB discontinued and hotels began to operate, I decided to venture out and saw how hotels were handling the pandemic situation, and how it affected my stay experience in general.
Tags