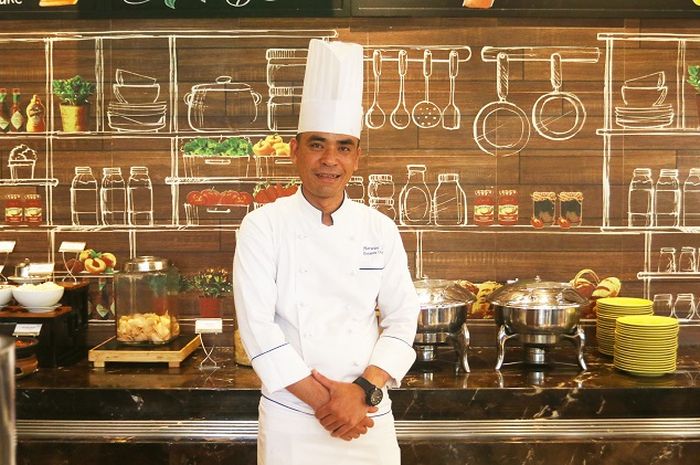 From Street to Fine-Dining: Chef Herwan Setiawan From Mercure Hotel Cikini Talks About His View in Street Food
Kitchenesia was given an opportunity to talk with Chef Herwan Setiawan. Learn how he changed bad reputation of local street food from dirty to classy.
Kitchenesia.com - Chef Herwan Setiawan just began working at Mercure Hotel Cikini for less than a year ago. During that one year, he has been making some breakthroughs. The Jakarta-based chef uses food destined to be eaten on the street and transforms them to be fine-dining dish at four-star Mercure Hotel Cikini, Central Jakarta. Intrigued? We were too!
As a kid, he grew up closely with street food sold near his schools. Now that he secures the highest position in the kitchen, he brings up the memorable taste of street foods to tables of hotel guests. In the hand of the chef with 12-year-experience, cheap-looking street food looks fancy but still keeps its original taste. Even though his creation gathers good appreciation from guest, he gets a lot of hardship, too.
From an online source, you said that "I have a mission to raise the profile of Indonesian foods, and make Mercure Cikini the only place to experience it." Then, what are they?
I really love Indonesian street foods like bakso (meatball soup) and fried rice. As a chef, I often mulled over the fact that street foods are considered as cheap and dirty. Indonesian street foods are rich in flavors whose history can be traced back to hundred years ago. They are worthy to have their class elevated.
Tags