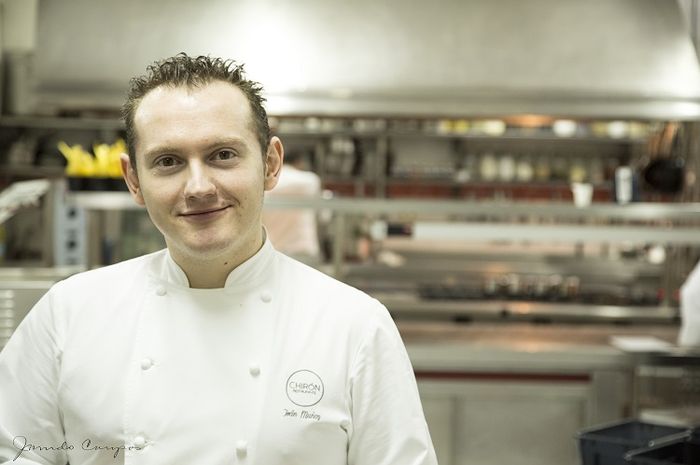 Micheline-Starred Chef Iván Muñoz Is to Showcases Authentic Spanish Flavors on DoubleTree by Hilton Hotel
Kitchenesia.com – Michelin-Starred Chef, Iván Muñoz, showcased his authentic Spanish flavor from November 7 – 9, 2019. Featuring a range of Spanish Gastronomic Culinary Journey collaborated with Sea Grain Chef, Alvaro Bonache Utiel, the menu was exclusively made for a 3-day dining experience at Sea Grain Restaurant, priced at IDR 1,300,000++/person.
The Chef, Iván Muñoz, is the co-owner of Chiron Restaurant, which has 1 Michelin Star and 2
Repsol Sun, making it a must-stop eatery in Valdemoro, Madrid, Spain.
With 15 years of experience at Chiron, he further delves his culinary approach into gastronomy; still highly-rooted in his family tradition, but also inspired by Castilian and La Mancha cuisine. His signature style is called Sotobosque or "Undergrowth": cuisines made from ingredients that bring authentic flavors of the nature.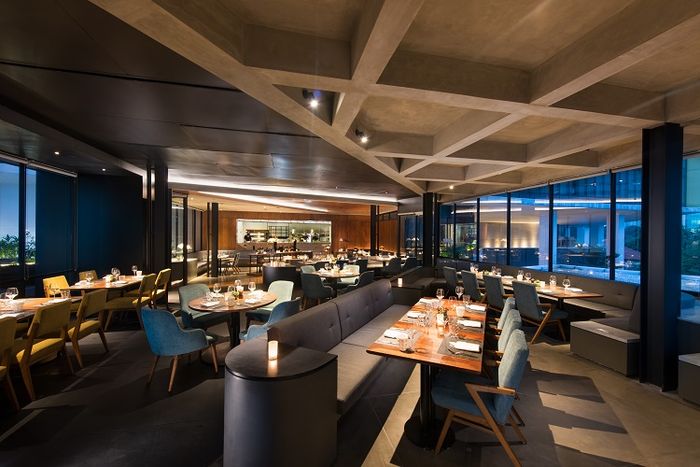 Sea Grain Restaurant provides authentic Mediterranean foods, overlooking by Spanish-origin Chef Alvaro Utiel
Bringing the taste of Spain to Jakarta, this special dinner presents an exquisite 9-course menu paired with 8 different wine selections, the result of a duo creation by Chef Iván Muñoz and Chef Alvaro Bonache Utiel.
The gastronomic journey presents guests with delectable yet artistic cuisines, created with high culinary skills and techniques.
Starting with Sushi Sangria and Gazpacho Cappuccino, then followed with Salmon Airbag: a plate of smoked salmon with avocado cream and pico de gallo. Continuing the course are Jeruk Peras Ceviche and Spanish Omelet, then into Steamed Seabass and Braised Beef Cheek. Ending the delightful food journey is Happinestone, a combination of mango, chili and white chocolate, formed into a shape of soft stone that explodes in the mouth.
To top it all is the refreshing Anis Mojito, added with live music performance that completes the lively and vibrant, yet cozy atmosphere, perfect for couples, groups of friends and family gathering.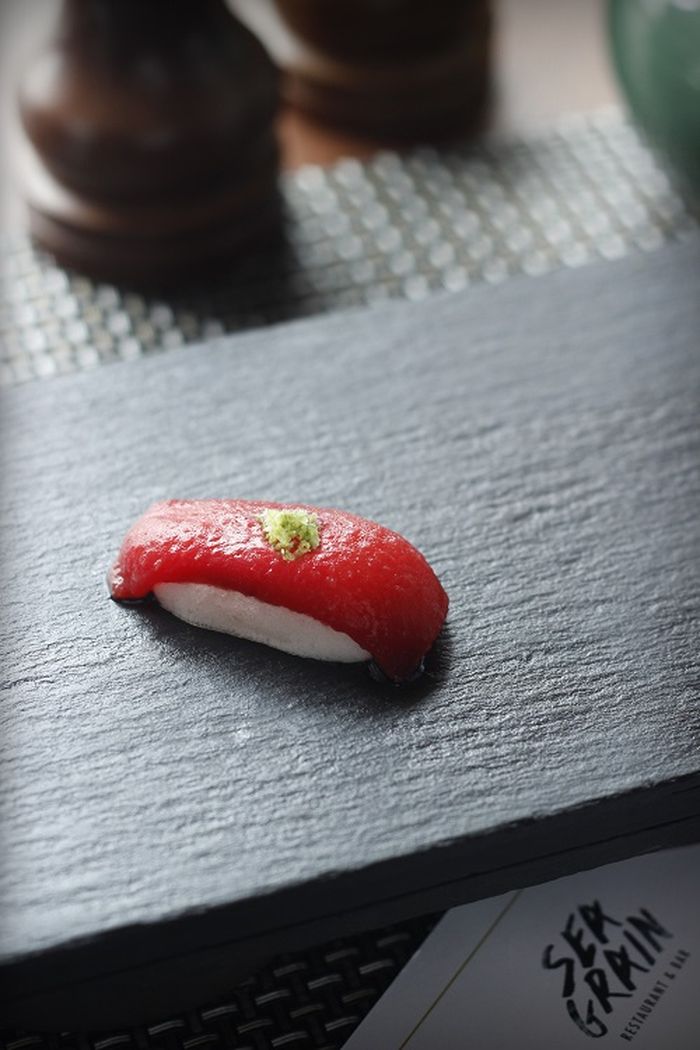 Sushi Sangria, one of Spanish fusion delicacy that will be presented at Sea Grain Restaurant at Doubletree by Hilton Hotel
Tags