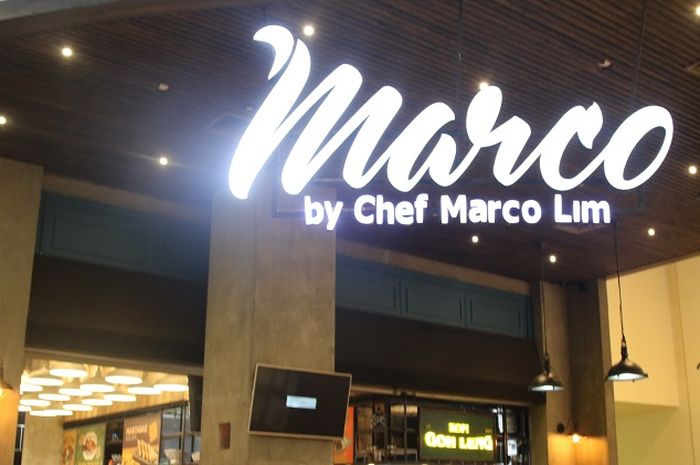 Marco Padang, Pacific Place
Kitchenesia.com - If by any chance you're hungry but having no clues of what to eat, the best bet would be Padangnese food.
There are literally dozens of Padangnese restaurants within a few miles of walking distance with loyal visitors flocking the places inside.
Padangnese food are the food of everyone: there are just so much friendliness in the atmosphere and taste.
And such ambience is what Marco Padang tries to take to the next level.
There seems to be about hundreds restaurants around SCBD area.
However, a restaurant like Marco Padang, located in an upscale Pacific Place shopping mall, is one in a billion.
Something often goes awry when a public space begins catering for mixed groups of people: dandy office-goers, moody tweens, teens with smartphones, screaming toodlers, and even octogenarians.
One size rarely fits all.
Also, with its peculiar design, no one will ever know what it offers, esentially, a Padangnese cuisine.
However, I find it lovely to know that this restaurant I stumbled upon at the Pacific Place, provides one-of-a-kind experiences that we can't find anywhere.