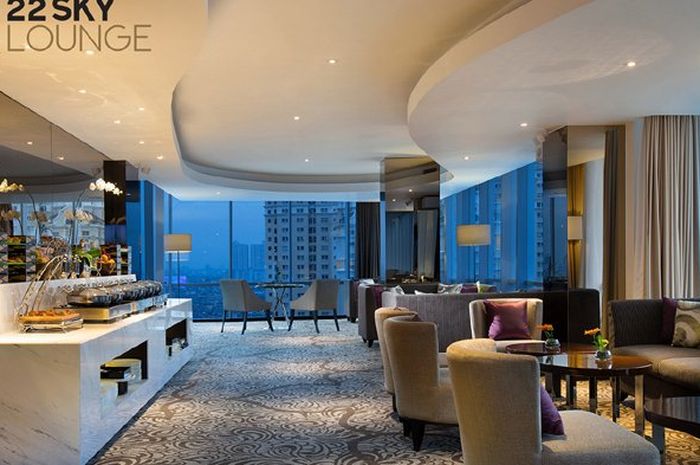 22 Sky Longue of Santika Premiere Hayam Wuruk
Kitchenesia.com - Mention the word Glodok to any Jakartans and they might think taht you're going shopping.
Glodok is a district of economy boost, where enormous transactions take place.
It is also considered as the biggest Chinatown in the country, with local and Chinese cultures assimilate in every aspect.
The Chinatown attracts countless tourists, which is why eateries flourish here.
However, only few of them provide one particular experience most wanted by urban people: peacefulness.
To fulfill this need, Santika Premiere Hayam Wuruk promises serenity, and of course, tasty food.
It is named 22 Sky Lounge, a buffet restaurant-cum-bar where the most fundamental of eating experiences are tended to.
If by now you still haven't been able to guess where the name comes from, it is named after the restaurant location occupying the 22nd floor in this 27-storied four-star hotel.
22 Sky Lounge is a seemingly Santika's redemption for its counterpart, Kicir-Kicir Restaurant.
You can't find 22 Sky Longue's facilities in Kicir-Kicir restaurant, and vice versa, as if both restaurants complete each other.