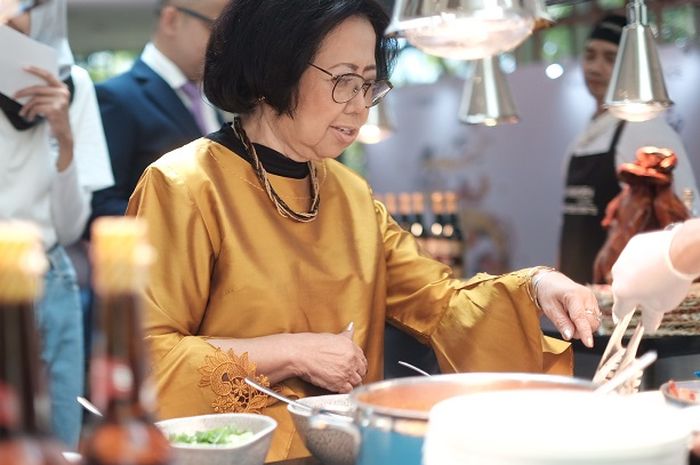 Chef Sisca Soewitomo in Endeus Festival
Kitchenesia met Chef Sisca Soewitomo, Indonesia's Godmother of TV chef, in Le Meridien Hotel on Tuesday (10/09). She talks about her career and the phenomenon of "instant food"
Kitchenesia.com - It was the good old days, the childhood, when everyoned seemed to be in an agreement, including mi famiglia.
But my family had divided opinions when it came to TV program.
The debate among us became more intense during weekends.
However, there is only one TV show that surprisingly, united our contrary opinions.
It was Aroma, a TV cooking show by Chef Sisca Soewitomo that firstly aired in 1996.
Aroma lasted for 11 years, and still rebroadcasted on national channel even until today.
While being the first cooking show in Indonesia, it gained high trust by public audience, proven by its high rating and long-runing time.
Chef Sisca has brought an abundance of positive impact in Indonesia's culinary industry: She was a mentor of next-generation TV chef such as Chef Rudi Choirudin and Chef Tatang.
She has released no less than 150 recipe books and she is still active as a speaker in many local and national cooking workshops.