Spinach Fried Rice, a healthy and tasty breakfast for whole family.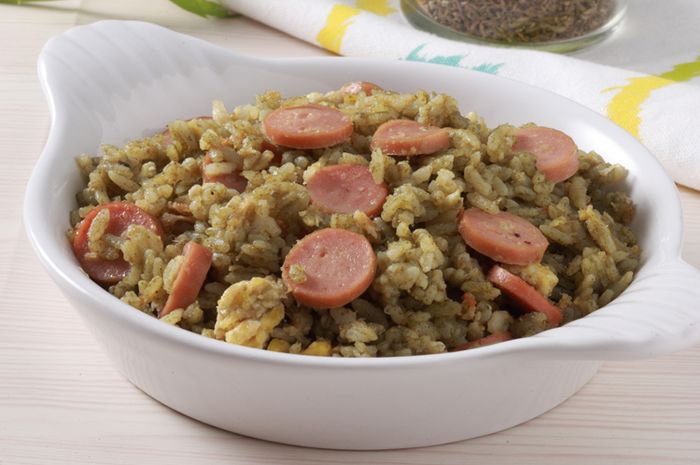 Nasi Goreng Bayam
Kitchenesia.com - Fried rice (nasi goreng) is inevitable for Asians. Here in Indonesia, tasty variations of nasi goreng come with favors and styles you didn't know existed.
Spinach Fried Rice aka Nasi Goreng Bayam is one. Have a tasty and healthy breakfast!
Ingredients
1 tablespoon fish sauce
1/4 tablespoon pepper
2 eggs, scramble
4 beef sausages, choped in coin shapped
1 cooking oil
Ground Spices:
5 pieces shallot, fried
4 cloves garlic, fried
4 candlenut, fried
1 teaspoon dried shrimp, fried
Cooking Steps
1. Boil water and spinach water. Add rice grains. Stir until blended
2. Steam rice over medium heat for 45 minutes, or until done. Set aside.
3. Heat oil on wok over medium heat. Stir-fry ground spices until aromatic. Set aside.
4. Add 2 eggs, stir until well-cooked. Add rice and sausages. Stir-fry and add fish sauce and pepper. Serve while hot.
PROMOTED CONTENT
Tags