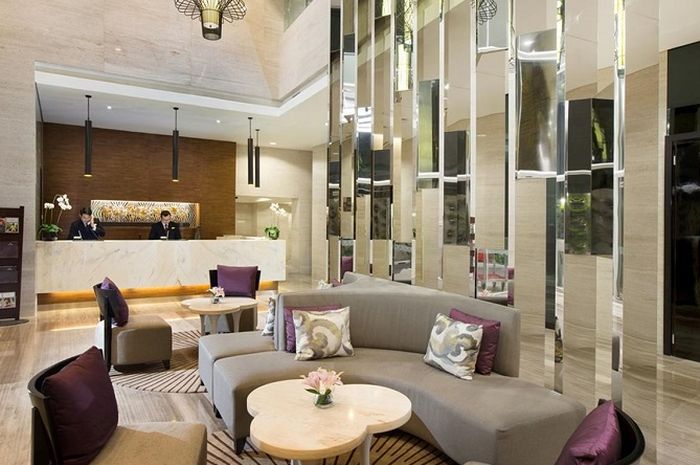 The Lobby of Santika Premiere Hayam Wuruk
Kitchenesia.com - Working a bit too hard and harsh, anyone?
You're not alone.
WTE (a.k.a We The Employees) sometimes have vexed relationships with our career, and we can't seem to let go of them.
But if our jobs must persist, can we agree that the least we can do is free our mind?
Comrades, our lives are dependant on it, but somehow we still deserve a nice weekend.
As a busy Jakartan who longs for spiritual getaway, I am unlikely to be in the need to stay in the middle of noisy metropolitan.
What I do require, however, is a stay in a value-for-money accomodation whose peacefulness causes me to praise the Higher Being.
But I do however insist that the placce is still in the vicinity of my domicile.
Therefore it gladdens my heart that I found Santika Premiere Hotel Hayam Wuruk, a city hotel towering in the middle of Chinatown, business district, and shopping center in the downtown Jakarta.
Unveiled in 2015, the four-star hotel has been a dependable bolthole, with many tourists heading straight to it instead of other nearby hotels.
It is given a tradional-meets-modern aesthetic lobby – but still off-beat.
There are sentimental personal effects (a fancy Ondel-Ondel welcome drink and personal helper), also Batik-pattern metal decoration, light fittings, and an futuristic partition, all hung like works of art.
Tags