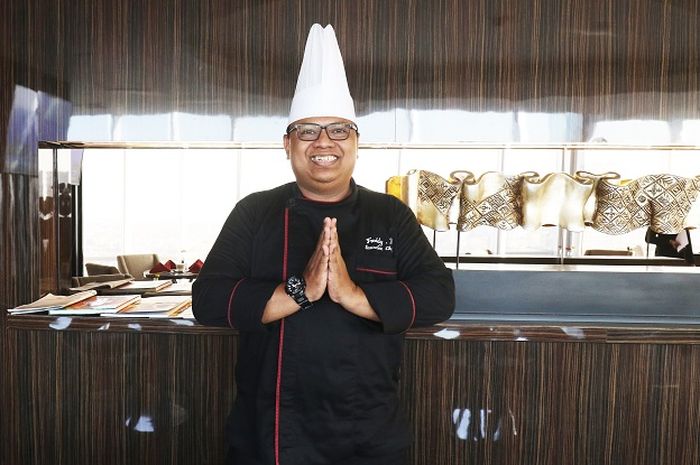 Chef Freddy of Santika Premiere Hayam Wuruk: It's all about innovation
Kitchenesia sits down with Executive Chef Freddy Demianus of Santika Premiere Hotel Hayam Wuruk to talk about his views on the potential of Indonesian cuisine, and his culinary career journey from scratch.
Kitchenesia.com - Everyday is a busy day for Executive Chef Freddy Demianus of Santika Premiere Hayam Wuruk.
Most of the time, he's found himself in the kitchen and eat-in counters: either inventing new dishes, making the classic ones even more tastier, or checking the quality of food and services.
At Santika Premiere Hayam Wuruk, he is responsible to oversee 2 restaurants: 22 Sky Longue and Kicir-Kicir Restaurant.
Now at a high-level job at such a young age, Chef Freddy didn't think so when I said his career path is considered smooth.
Instead, he claimed that he started everything at the rock bottom, even working below his skillset. "I never told my mother about my first job after college," said Chef Freddy while having flashback.
Step by step, his career began to advance as he ventured out into other culinary business.
Starting as a steward in a restaurant, he expanded his culinary skills into bigger game, from cruise to hotels.
Working with diverse people throughout his career has made him realize that there is something not right in Indonesian cuisine.
Even though Indonesian food has a great potential, it is still less-known compared to the food from our neighbor countries, Malaysia or Thailand.