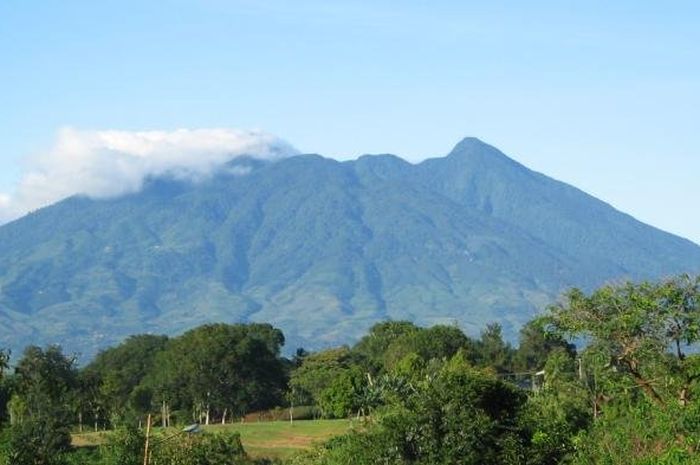 Gunung Salak yang dikabarkan meletus atau mengalami erupsi.
Kitchenesia.com - Every Jakartan knows that life in our crazy, fast-paced city wouldn't be bearable without occasional getaway. The metroplitan hits blisttering heat and severe pollution recently. However, taking days off from daily routines might difficult to many people, especially for us urban workers. Don't worry, there is a region whose distance is only 2-hours driving from Jakarta, but offering contrasting ambiences.
Given the majestic mountain formation encompassing Gede, Pangrango, and Salak Mountains, and cool breeze plus fresh air 24/7, there is perhaps never been a better time than now for visiting Puncak. With its short distance from Jakarta, urban warriors can venture a little further up to seek peace and relaxation in this high-altitude region within weekend only.
While being the most favorite spot to have a short trip, Puncak is, unfortunately, not as serene as it used to be. Main and back street are jam-packed with blotholes, especially villas and motels. The highland region is also densely populated, with horn and construction noises that might intrude your spiritual escape.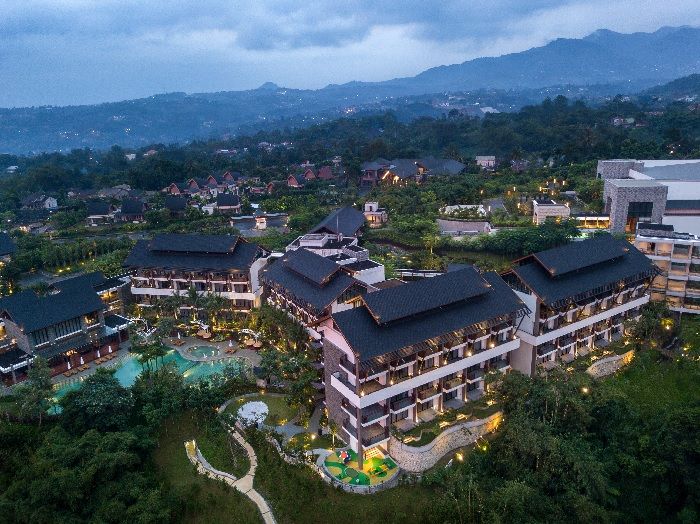 Pullman Ciawi facade from above
If you long for for secluded and hassle-free stay, Pullman Ciawi Vimala Hills Resort should be on consideration. It is one of few world-class hotels in Puncak. Pullman Ciawi located exactly 2-minutes away from Ciawi toll gate, seemingly far from the urban hustle yet close to Bogor and Puncak with 2-hours drive from Jakarta.
Pullman Ciawi spans on 10-hectares lush land on 600 metres altitude. It is intergrated with Vimara Hills, a premium resort area that is popular for soothing haven of lush garden & Flower Hills, Mini Zoo, horse ride, fishing pond, Rabbit & Deer Park, outbound retreat, ATV track, canoeing, Amphitheatre, and recently built helipad.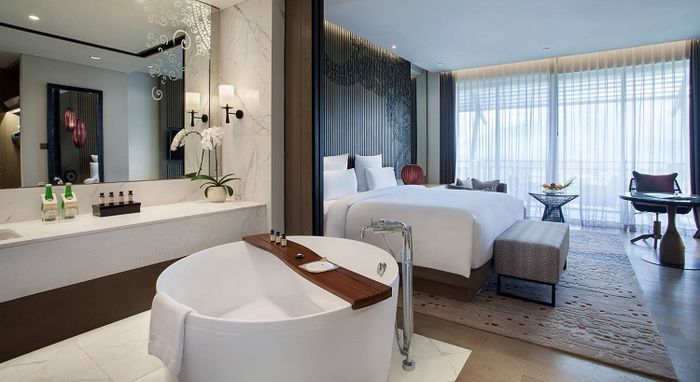 Executive Room of Pullman Ciawi
To answer your curiousity, Kitchenesia team summarized 3 reasons why Pullman Ciawi Vimala Hills Resort should be on your wishlist for next weekend shortcation.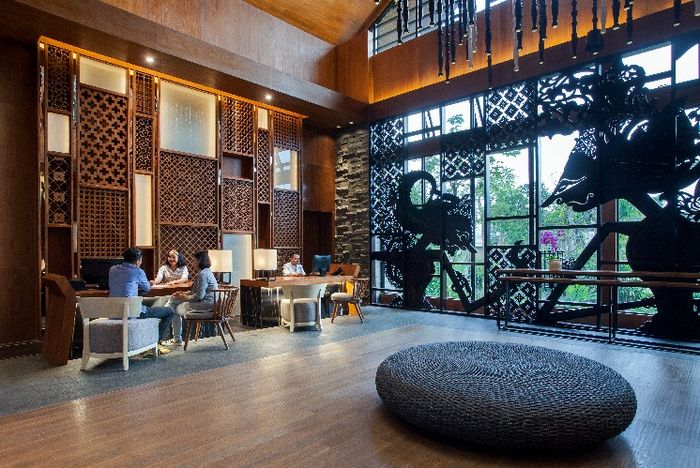 Pullman Ciawi Lobby
Highest craftmanship in rooms and villas design
The rooms and villas from 42 m² are designed elegantly with subtle Indonesian touch ornamented with a furniture craftmanship and artwork from Indonesian artists. The guest can enjoy a spacious balcony with the magnificent view of the mountains, paddy field, herb gardens, comfy beds, bathroom with rain shower, up to 60-inch LED Interactive Technology TV, Wi-Fi access and tranquil swimming pools.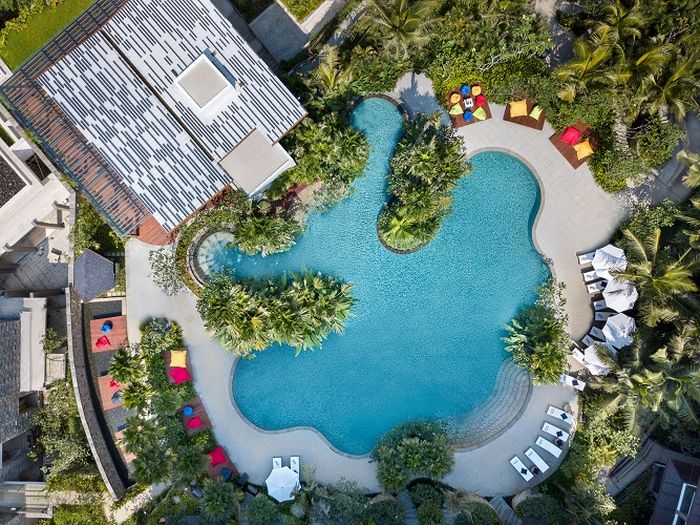 Swimming pool of Pullman Ciawi Vimala Hills Resort Spa & Convention, Puncak, West Java
Exhiliriating outdoor activities
With personalized services and innovative technologies, the partially-opened 208 rooms and soon-to-open 21 villas are dedicated with the perfect setting for quality time enjoyment with the loved ones. The hotel facilities perfectly inspire guests including children, restaurants, stylish bars, ballrooms & flexible meeting rooms, soothing swimming pools with Kids Playground, Pullman Fit, Pullman Spa and a refreshing jogging track with Fit Trail equipment.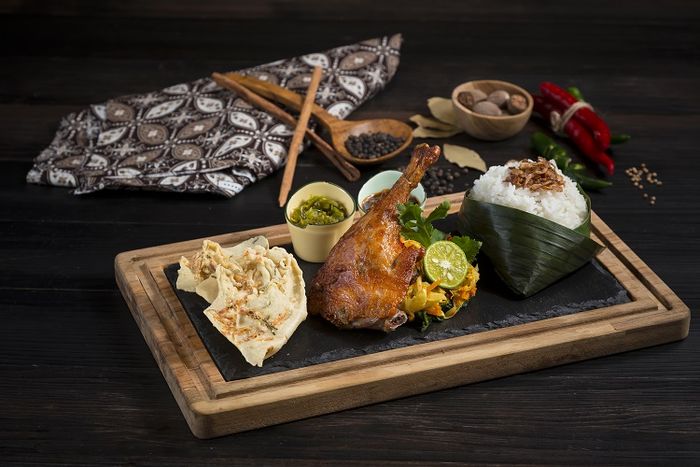 Bebek Goreng Virmala Hiils of Pullman Ciawi
Food that fulfills tummy and heart
Delightful menu selections of a vibrant all-day dining, a convivial steakhouse, two casual lounges, a pool bar and a 24-hour In-Room Dining makes breakfast, lunch, dinner and all times in between special times. A thoughtfully curated culinary presented by hotel's culinary expert including organic menu of local delicacies to international favourites are prepared with a constant quality and freshness of the locally ground ingredients.
Tags