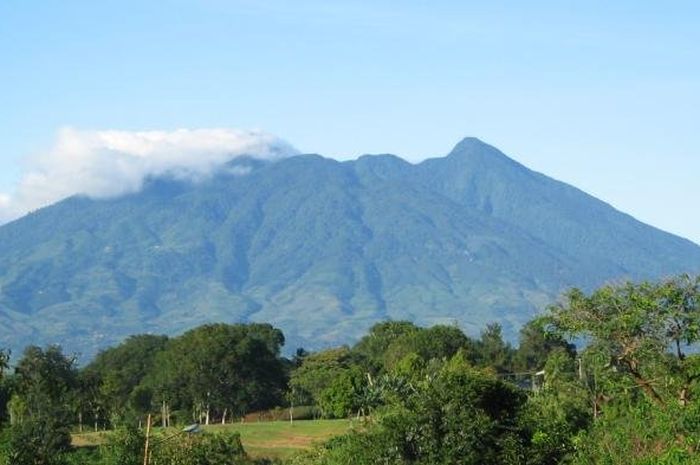 Gunung Salak yang dikabarkan meletus atau mengalami erupsi.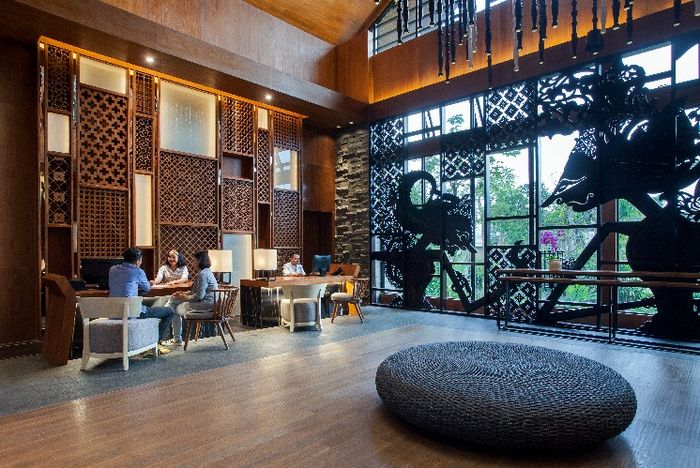 Pullman Ciawi Lobby
Highest craftmanship in rooms and villas design
The rooms and villas from 42 m² are designed elegantly with subtle Indonesian touch ornamented with a furniture craftmanship and artwork from Indonesian artists. The guest can enjoy a spacious balcony with the magnificent view of the mountains, paddy field, herb gardens, comfy beds, bathroom with rain shower, up to 60-inch LED Interactive Technology TV, Wi-Fi access and tranquil swimming pools.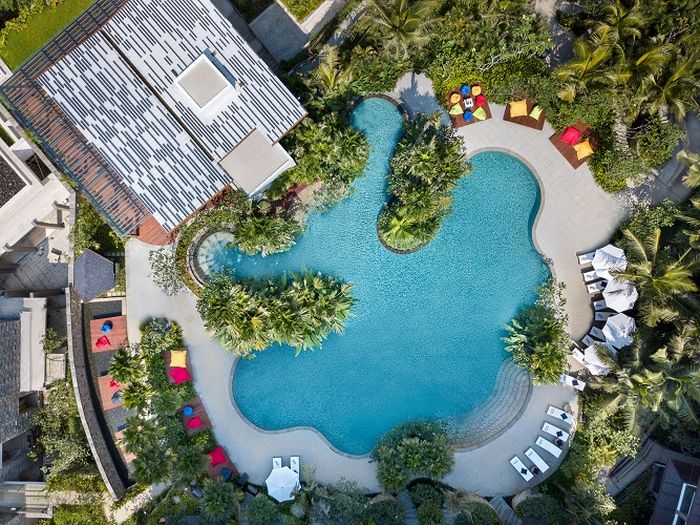 Swimming pool of Pullman Ciawi Vimala Hills Resort Spa & Convention, Puncak, West Java
Exhiliriating outdoor activities
With personalized services and innovative technologies, the partially-opened 208 rooms and soon-to-open 21 villas are dedicated with the perfect setting for quality time enjoyment with the loved ones. The hotel facilities perfectly inspire guests including children, restaurants, stylish bars, ballrooms & flexible meeting rooms, soothing swimming pools with Kids Playground, Pullman Fit, Pullman Spa and a refreshing jogging track with Fit Trail equipment.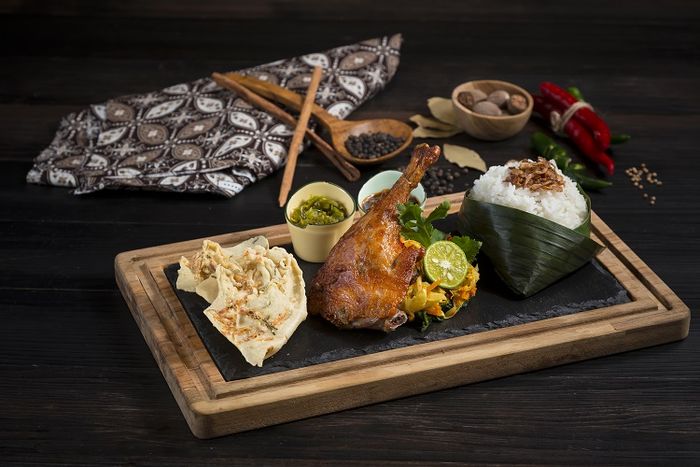 Bebek Goreng Virmala Hiils of Pullman Ciawi
Food that fulfills tummy and heart
Delightful menu selections of a vibrant all-day dining, a convivial steakhouse, two casual lounges, a pool bar and a 24-hour In-Room Dining makes breakfast, lunch, dinner and all times in between special times. A thoughtfully curated culinary presented by hotel's culinary expert including organic menu of local delicacies to international favourites are prepared with a constant quality and freshness of the locally ground ingredients.
Tags