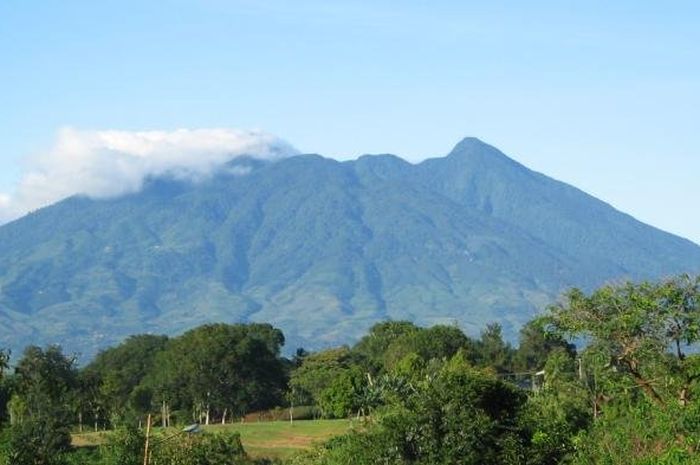 Gunung Salak yang dikabarkan meletus atau mengalami erupsi.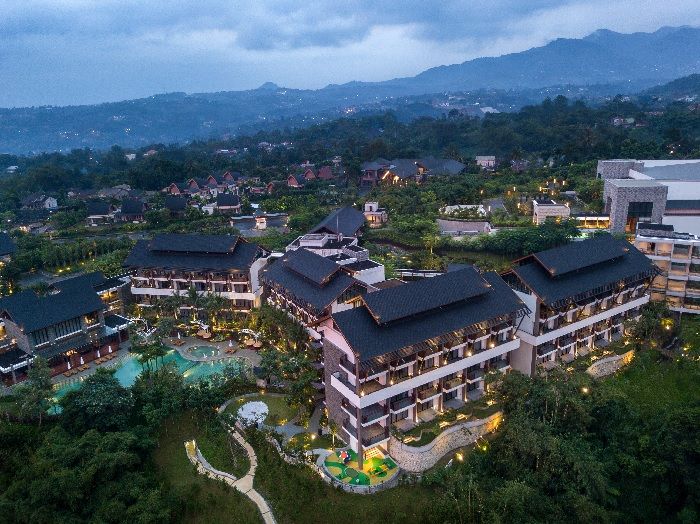 Pullman Ciawi facade from above
If you long for for secluded and hassle-free stay, Pullman Ciawi Vimala Hills Resort should be on consideration. It is one of few world-class hotels in Puncak. Pullman Ciawi located exactly 2-minutes away from Ciawi toll gate, seemingly far from the urban hustle yet close to Bogor and Puncak with 2-hours drive from Jakarta.
Pullman Ciawi spans on 10-hectares lush land on 600 metres altitude. It is intergrated with Vimara Hills, a premium resort area that is popular for soothing haven of lush garden & Flower Hills, Mini Zoo, horse ride, fishing pond, Rabbit & Deer Park, outbound retreat, ATV track, canoeing, Amphitheatre, and recently built helipad.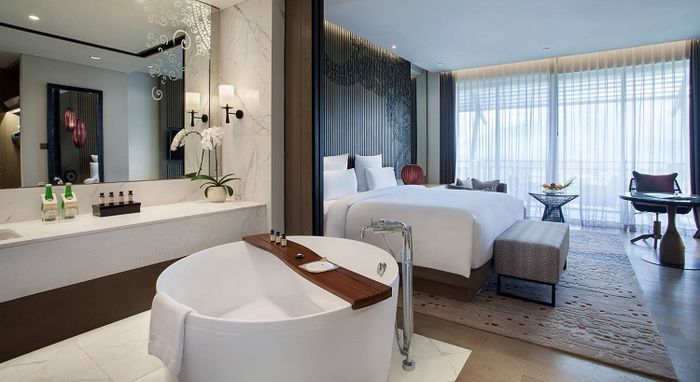 Executive Room of Pullman Ciawi
To answer your curiousity, Kitchenesia team summarized 3 reasons why Pullman Ciawi Vimala Hills Resort should be on your wishlist for next weekend shortcation.
Tags