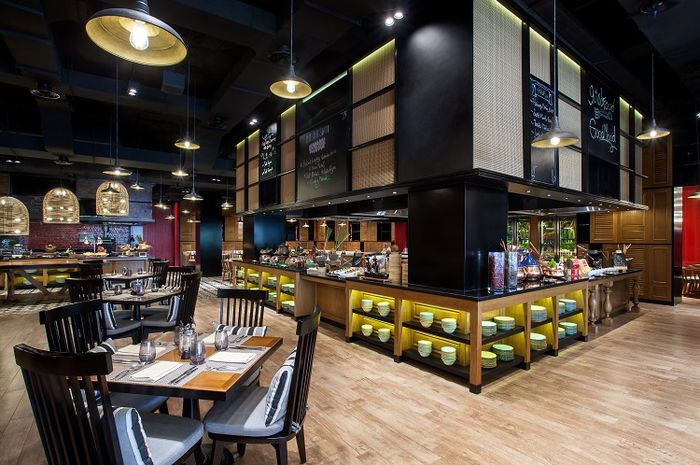 Damar Restaurant of Pullman Ciawi
Kitchenesia.com - People don't just look for great food and drinks in a restaurant.
As the time goes and preferences evolve, they also look for great service, nice ambience, original concept, beautiful interior, and of course overall satisfying dining experience.
A bit too much of a request, you said?
It is.
Unless there's a place providing all those.
A new destination in West Java, Pullman Ciawi Vimala Hills Resort Spa & Convention offers just that.
The first Pullman Resort in Indonesia is a refreshing getaway option with lush resort garden and an endless view of the mountainous panorama.
Seemingly far from the urban bustle, the resort is close to Bogor and Puncak and only an hour drive from Jakarta. Well, more or less an hour.
The resort provides a sense of serenity in the area with natural surroundings and fresh cool air.
And in the heart of it all is the resort's restaurant, Damar.