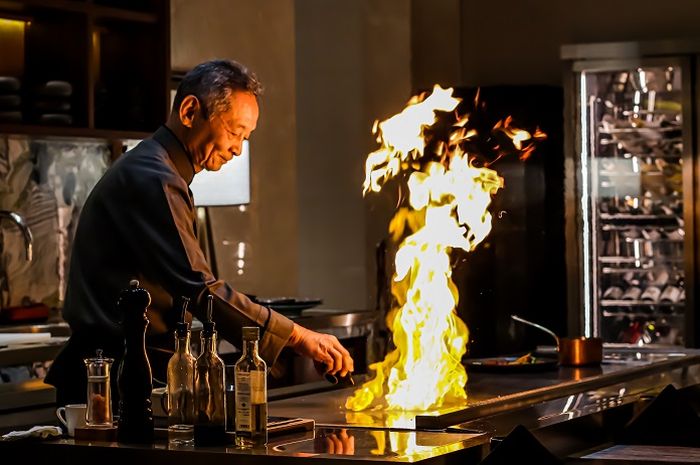 Chef Hidemaro Hodaka is to helm Intercontinental Jakarta Pondok Indah's Japanese Restaurant, Shio.
Kitchenesia.com - Intercontinental Jakarta Pondok Indah welcomes Teppanyaki Master Hidemaro Hodaka as the new Japanese chef. In this role, Hodaka-san will lead Shio, an in-house restaurant of the hotel.
Hodaka-san hailed from Nagano prefecture, home to many celebrated masters of Japanese cuisine. Under the direct guidance of old masters, he spent his early career days perfecting Japanese cooking skills in a traditional kitchen.
He began apprenticing in 1974 at Itsuki, a Tokyo-based restaurant that was celebrated for its teppanyaki. In 1979, Hodaka-san began an extensive career as a Japanese chef in Jakarta.
He focuses on staying faithful to the traditional teppanyaki cooking technique, which began in rural Japan more than 200 years ago.
"My teppanyaki style will have no performance. It's the Japanese-style teppanyaki that focuses more on the authenticity of taste," explained the Nagano-native chef.
Read also: Biang Keladi, An Indonesian Restaurant with Warteg Vibe Located at Pacific Place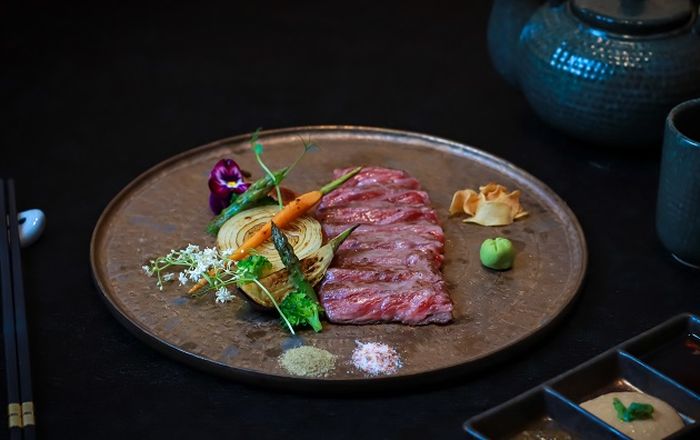 Kagoshima Wagyu A5 by Chef Hidemaro Hodaka
With over a half-century of experience under his belt, Chef Hidemaro Hodaka will showcase his masterful cooking skills in teppanyaki for the connoisseurs of authentic Japanese cuisine at Shio, a teppan-style restaurant of Intercontinental Jakarta Pondok Indah.
At Shio, guests can savor Hodaka-san's signature teppanyaki dishes that include a bespoke teppanyaki omakase, a multi-course meal featuring the freshest ingredients of the day. The omakase is served with special homemade teppanyaki sauce, which is formulated by the teppanyaki master himself.
Representing Nagano, Hodaka-san also presents his hometown's specialty, soba. Here, guests can enjoy signature Zaru Soba with Mushroom Tempura and Gyu Niku Soba made with Australian beef.
To dine in Shio, a reservation is mandatory. For more information or reservations, please call +6221 3950 7355 or via WhatsApp +62 811 1037 355.
Watch also:
Tags