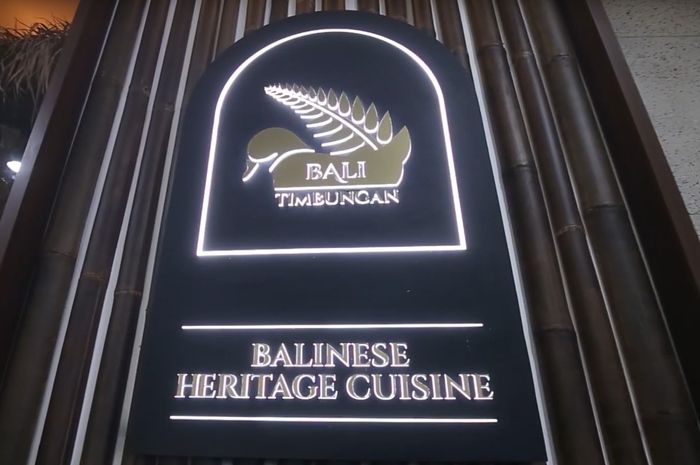 Bali Timbungan, offering Balinese best taste duck in Jakarta.
Kitchenesia.com - If you are a foreigner in Indonesia and looking for a restaurant selling authentic Indonesian food, you don't have to go far.
That is of course if the first thing that comes to your mind about Indonesian food is Balinese cuisine.
Or, if you a local and craving for Balinese food, listen up.
Bali Timbungan restaurant finally launches in Sarinah Mall, Jakarta.
And it is getting some support from some of Indonesia's dignitaries.
We are talking about the minister of Women's Empowerment and Child Protection, who is also Bali native, I Gusti Ayu Bintang Darmawati and also Minister of Tourism, Sandiaga Uno
Bali Timbungan is expected to inspire other entrepreneurs to expand their business globally.
The restaurant is benefitted from the fact that Bali has become a popular tourism icon.
And the government is in full support to make Balinese cuisine more recognized locally and abroad.
Bali Timbungan is already a hit since day one.
Not surprising, tough, because it uses Basa Genep on its iconic duck timbungan recipe.
Baca Juga: Your Viral Hangout Place: Sarinah, Coming Back With A Facelift For Everyone and Everything
Basa Genep is a Balinese spice paste that mixes about fifteen herbs.
Tags