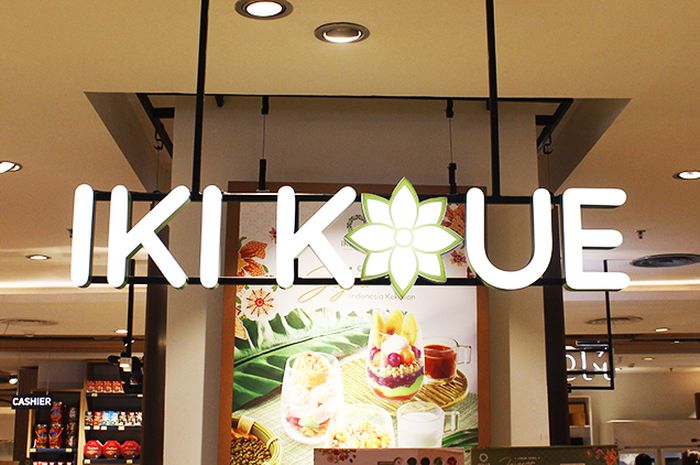 Located in Neo Showo, West Jakarta, Iki Koue features less-known Indonesian traditional sweet treats and savoury snack.
Tribute to Indonesian Culture
There are a few options of savoury, hors d'oeuvre-styled foods among the mains: lemper (meat-filled glutinous rice), traditional rissole, and pastel (meat-stuffed fried pastry). The options are very, very limited, unfortunately.
I suspect that the lack of a kitchen makes it difficult to cook and sell numerous snack options seamlessly. Iki Koue is sweets store anyway, not a restaurant.
To atone this lack, Iki Koue offers more snack options via online pre-order. Some snacks are even exclusive for online pre-order only, such as Tampah Gorengan (fritters set). Another online pre-order benefit is the presentation. Several Iki Koue's snack set is adorned with tampah (Indonesian-styled winnowing tray). Traditional foods in traditional styling? Doubtless, this is genius.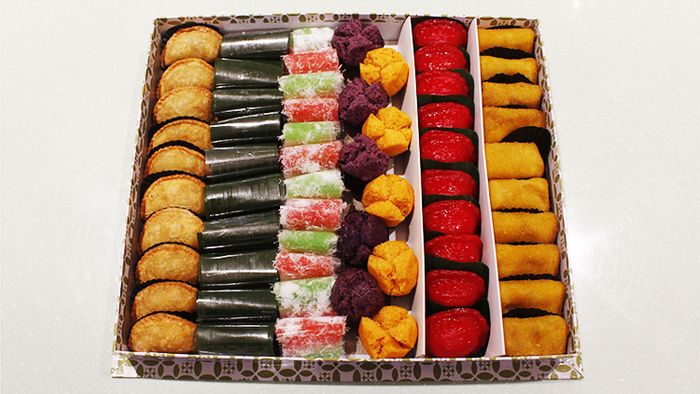 Kue Nampan Isi 60 consists of sixty snacks which are available via online pre-order.
Read Also: MasterChef Indonesia Finalist Opens New Food Stall Despite Pandemic, Boosting Eco-Friendly Packaging
Nor is it as if Jakarta has any shortage of decent traditional snacks. Iki Koue, being one of few of its kind, offers an experience of less-known traditional light bites with a creative spin. And it is colourful and inexpensive, too. Iki Koue is a go-to sweetshop when city folks long for traditional light bites.
Iki Koue, Food Hall Neo Soho Mall, West Jakarta. +6282180802015