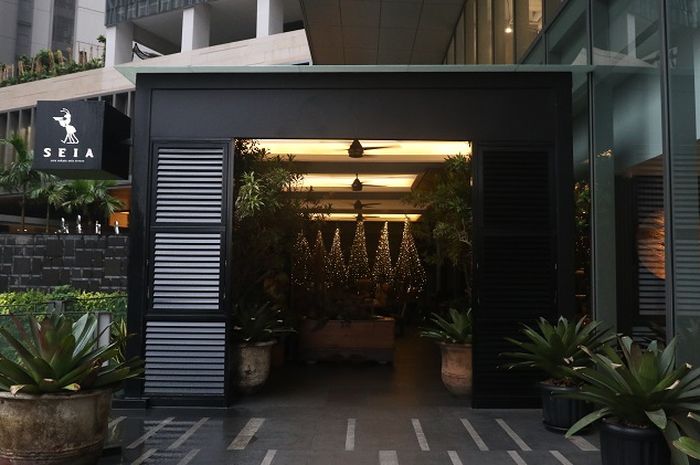 Front facade of Seia Restaurant at Menara Astra, Central Jakarta.
In less than 1 year since its establishment, Seia restaurant demonstrates that beyond luxurious ambience, foods are actually what make people come back.
Kitchenesia.com - Pakis Culinary Group is a significant culinary player in Jakarta dining scene, operating five restaurant brands under its wing. However, one common element ties all the restaurants together: they are all upscale restaurants.
The similarity between Pakis Culinary's restaurants also extends to more specific aspects. I entered Seia Restaurant for the first time, and immediately felt a sense of déjà vu. The lighting, color scheme, and atmosphere seem to be in uniform with other restaurants under Pakis Group. Of course, it might be on purpose.
But let's talk about it later.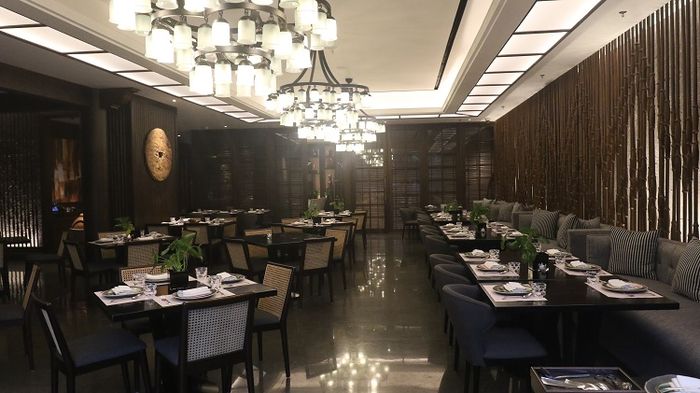 Seia Restaurant at Menara Astra highlights back-to-nature concept with bamboo-styled walls and plant pots as centrepieces
Intimate yet Spacious
Nestled in the prestigious business center like Menara Astra is a double-edged sword for Seia. The location is fitting to Seia's target market: white-collar people.
At the same time, the location doesn't help Seia to standout from outside. Thus, Seia can only rely on a signage facing the building's entrance.