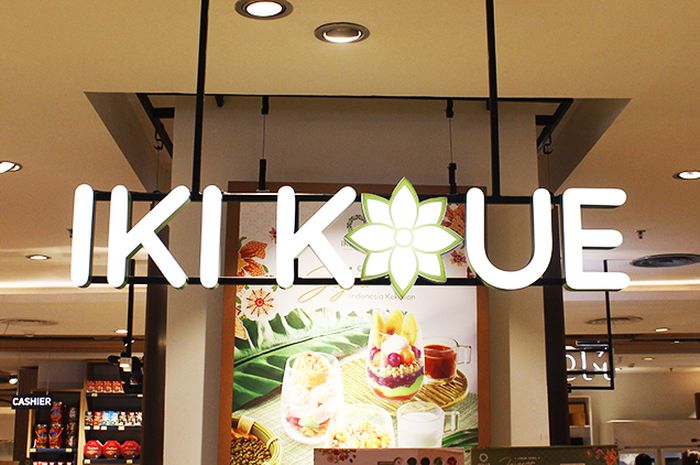 Located in Neo Showo, West Jakarta, Iki Koue features less-known Indonesian traditional sweet treats and savoury snack.
Level up the Traditional Snacks Game
Iki Koue counter is located inside Neo Soho's Food Hall, on the same area with Food Hall's department store and other artisanal food stores. Yet, despite the location, Iki Koue is easy to spot on. It is nestled a spot near the entrance, and the sign is pretty reassuring.
The store features sleek glass cases that show off snacks, condiments, and toppings. There is also an expanded savoury snack station. It looks like a collection of jewels in a jewelry box, but they're edible.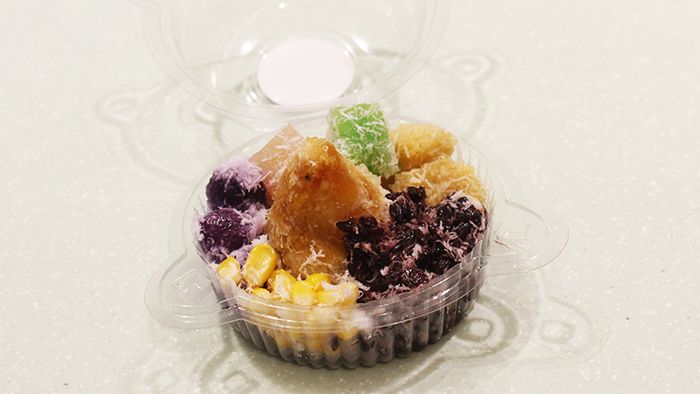 Sawut mini comprises of traditional dessert arranged like a mountain.
Read also: Laksa Betawi Asirot, Authentic and Unpretentious Taste of Jakarta's Rarest Dish
Karina Kumarga, the co-owner of Iki Koue, introduces us the six variants of Cenal-Cenil. It is an assortment of traditional desserts served in a PP-plastic drink cup. Think about Baskin-Robbins where you can customize your ice cream, but they don't melt once expose to heat.
I raise an eyebrow at their decision to name them "cenal-cenil". To qualify for the title, there should be cenil (coloured tapioca balls) in every variant. Instead, only four out of six variants using cenil. The rest two are more like dessert soups.
Article continues after a video below