Learn to make fulfilling and tasty Sambal Goreng Ati Ayam at home with this step-by-step recipe!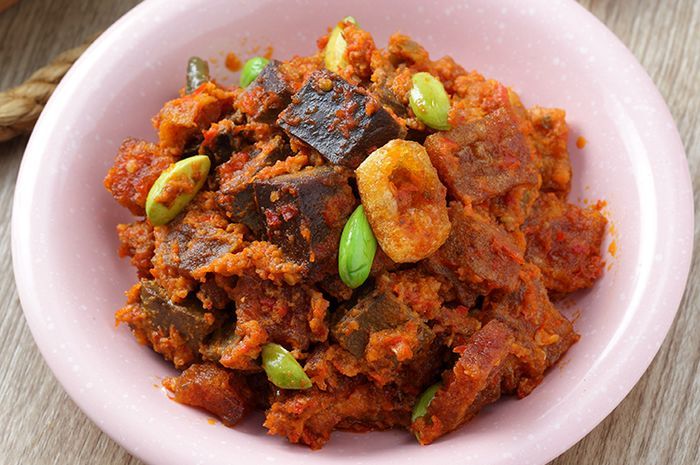 Sambal Goreng Ati Ayam (stir-fried spicy chicken liver with potato)
Kitchenesia.com - If you're a fan of spicy food and liver, you are going to love this dish. Even you're not a fan of spicy food and liver, you will like this dish, anyway. Sambal goreng ati ayam (spicy fried chicken liver meat with potato) is a cost-effective, protein-rich, time-saving dish that you and your family like.
Ingredients
250 grams potato, diced and fried
8 chicken livers, boiled and chopped
3 cloves garlic, sliced
2 bayleaves
2 cm galangal, crushed
4 pieces red chili peppers, slices
1 teaspoon salt
2 tablespoon brown sugar
300 ml coconut milk, extracted from 1/2 coconut
2 tablespoon cooking oil
Grind Into Paste
7 shallots
3 cloves garlic
5 red chili peppers
2 cayenne chili
1 tabasco chili
1/2 teaspoon shrimp paste
Cooking Steps
1. Heat cooking oil. Saute garlic, bayleaves, galangal, sliced chili red chili peppers, and ground paste until aromatic.
2. Add potato and chicken livers. Then add brown sugar and salt. Stir until well aromatic
3. Add coconut oil. Stir until blended and cooked.
PROMOTED CONTENT
Tags