Learn to make fulfilling and tasty shrimp paste sambal at home with this step-by-step recipe! Simple and easy!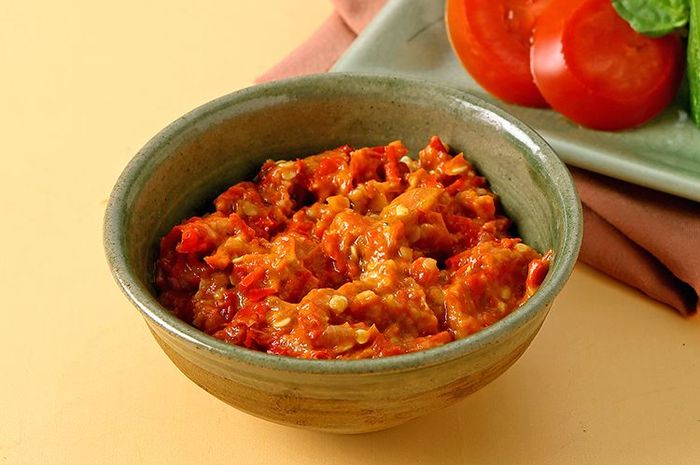 Sambal Terasi
Kitchenesia.com - The classic sambal terasi (shrimp chili paste) is obligatory to many Indonesian foods.
Many variants of sambals now come in packaging that you can buy on convenience stores. But homemade, grandmother recipe is easy to make whose ingredients are only steps away. Worry not, Kitchenesia's recipe below will guide you to make a delicious and hot sambal terasi.
Ingredients
7 curly red chili peppers
10 red bird's eye chili peppers
4 cloves shallot
3 cloves garlic
1 tomato, cut into small pieces
2 teaspoon terasi (shrimp paste), toasted
1/2 teaspoon salt
2 teaspoons brown sugar
1 teaspoon lime juice
3 tablespoons cooking oil for frying.
Cooking Steps
1. Heat cooking oil on the pan. Add in shallot, garlic, red chili peppers, and bird's eye chili peppers until they are half-softened.
2. Add tomato. Cook it until softened.
3. Grind shallot, garlic, chili peppers, and tomato until coarsely ground. Add in terasi, salt, and brown sugar. Grind them well.
4. Add in tomato and jeruk limau juice. Grind them into smooth paste.
5. Sambal terasi is ready to serve.
PROMOTED CONTENT
Tags