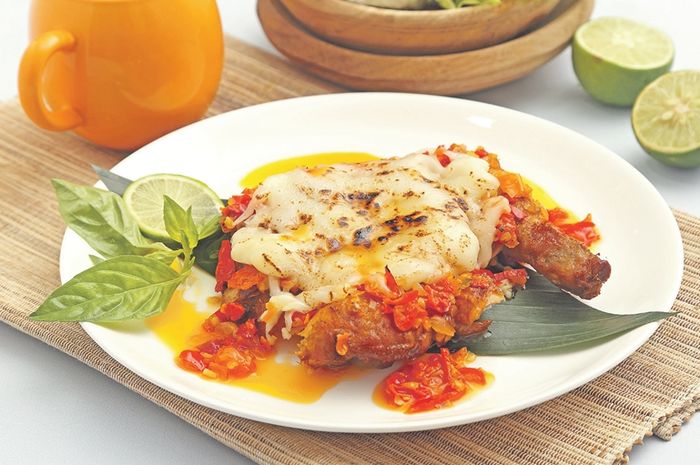 Ayam geprek is one of the trendy foods in 2019. Its high demand making lots of ayam geprek vendors are mushrooming in many cities in Indonesia.
Kitchenesia curated five street foods that became sensation in 2019. Some of them find new live, but some also have gone too soon.
Kitchenesia.com - Local culinary scene has been bombarded by foods and beverages from overseas in 2019. Japanese fluffy cakes have been around for a while now. Taiwanese boba drink, or more locally known as bubble tea, has reached sort of perpetual existence to some extent. Whether it is homegrown brands or big chains, the vendors of foreign trendy dishes have mushroomed in the recent past.
In the middle of boba inventions, local street foods fought back to reclaim the top spot. 2019 saw many local street foods made a dramatic comeback. Some of them were coming out in new version, and made it to be sensation on the internet for two main reasons: they were brilliant or downright strange.
While there are plenty of local street foods that last for a long time, there are also lots of them that come and go as the years go by. That's not to say they will be gone forever, but we might find them less than before. Also, it is never wrong to enjoy short holiday by having "has-been" foods with family.
1. Coffee is a drink best served cold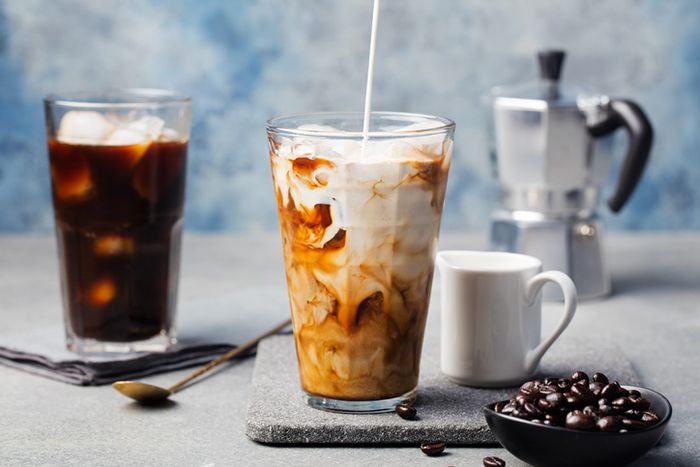 Iced coffee with milk is one of the trendy foods in 2019, and its popularity is predicted to last for years ahead.
Hot Americano with zero sugar will always be a timeless classic, but its popularity has been declining as sweet iced coffee becomes everyone's favorite. Why change? Blame the blistering heat since early morning that makes working adult prefer iced coffee to the hot ones.
Trendy coffee in 2019 was iced and sweet due to generous combination of milk or palm sugar. Iced coffee is pretty affordable, though it costs more expensive than the hot ones. For a cup, it costs between 15,000 to 60,000 IDR, depending on the size and the outlets.
Responding to an increasing demands, coffee shops popped up like mushrooms in 2019. Big or small, on the pavements or in big malls, coffee shops are always in sight.
2. Childhood snacks make a comeback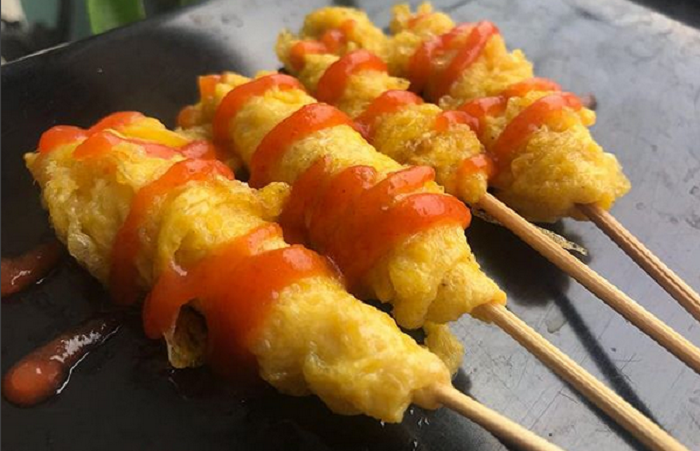 Rolled egg, generation 90's childhood snack are coming back.
Stuffed toasts and Japanese cheese tart are great, but when was the last time you eat rolled egg skewers dipped in hot sauce?
Popular in 1990s, rolleg eggs have become everyone's favorite for their delicious taste and nostaligic values they carry. This addicting snack used to be rare in the cities a couple years ago. However, it came back in the early 2019 with more variations, such as with sausage or glass noodles.
Rolled egg is easy to make. All you need are cooking oil, salt, egg, and skewers.
3. Fiery food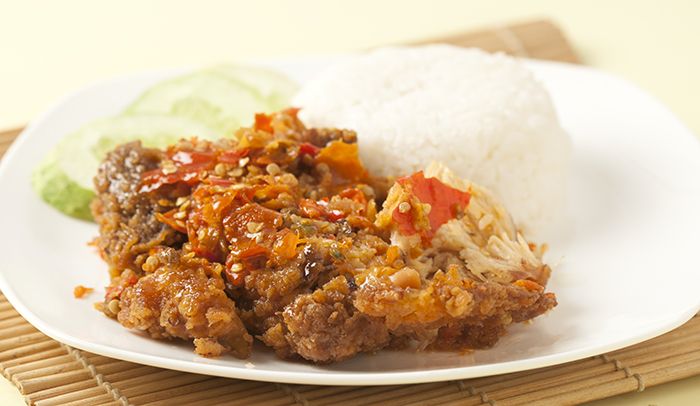 The popularity of ayam geprek (battered fried chicken with sambal) rose significantly in 2019.
Perhaps 2019 is the best year for chilly-craving crowds, because ayam geprek (battered fried chicken with sambal) is the icon of this year. It becomes favorite among working person for it requires short times to prepare, and it comes in fulfilling portion.
Some ayam geprek vendors offer variants of sambals and condiments like mozzarella cheese. In Jakarta, Ayam geprek set is priced at 15,000 IDR.
4. Nugget, but sweet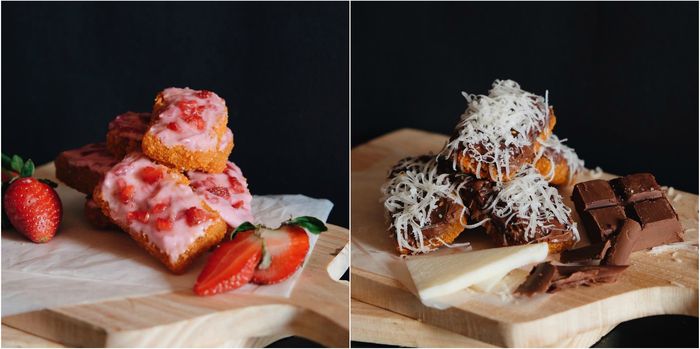 pisang nugget
Perhaps only in Indonesia, banana is processed into a nugget. Pisang nugget (banana nugget) is a fried banana coated with bread flour and shaped into a nugget.
The crispy sensation and abundant toppings make banana nugget a dessert icon in 2019. The most popular toppings are matcha and cheese, but sour fruit like strawberry and orange are also most-favorited toppings for pisang nugget.
Pisang nugget is sold in dozens, priced at 30,000 per box. Though its popularity seems declining, you can still find pisang nugget sellers in the city.
5. Meatballs is no longer made from meat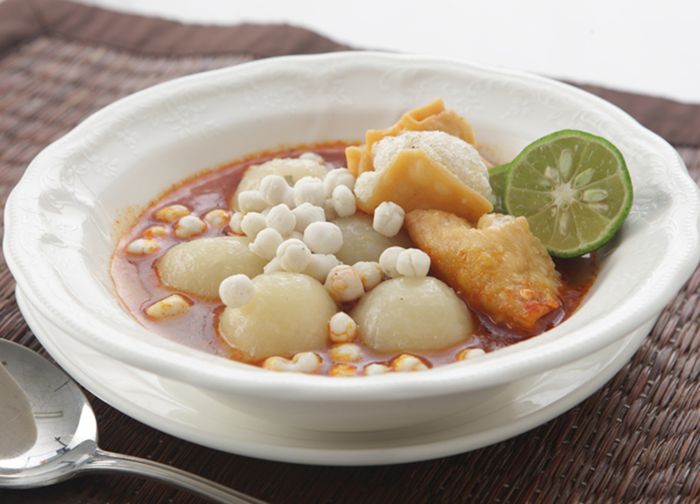 Bakso Aci is a dish from Garut, West Java, made by tapioca and tofu.
If you visit Bandung, you might notice that there are many peddlers selling snacks whose names contain "ci" in it. The "ci" part in cilok, cireng, or cimol represents aci or tapioca flours, a major ingredient in many West Javanese dishes.
Bakso aci (aci meatballs) is the newest variant of aci dishes. It has been around since 2016, but it becomes trendy again as bakso aci now adapts ready-to-eat version, just like instant noodles.
In one cup, bakso aci comes with chicken feet, tofu, and its spicy broth. One instant bakso aci costs less than 10,000 IDR.