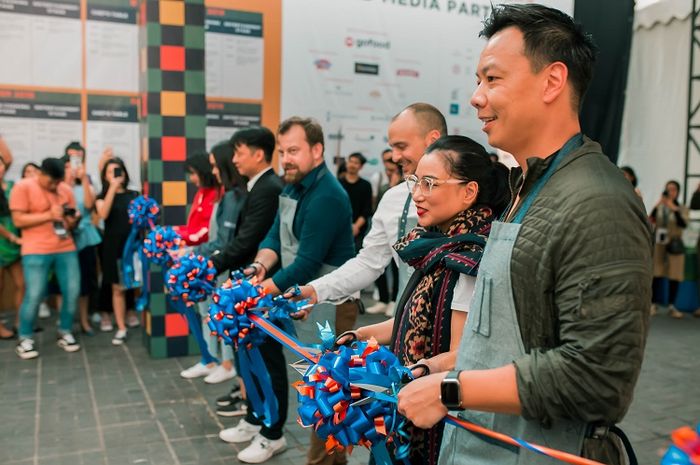 The Grand Opening of Jakarta Culinary Feastival 2019
Besides mural art by Gunpowder Kitchen & Bar, celebrity's restaurants were also seen in the event. There are HuxtaBurger, Melbourne-based restaurant that opened its first pop-up booth in Indonesia.
Mangkok Ku, a collaboration restaurant between MasterChef Indonesia judges Arnold Poernomo and Gibran Rakabuming and Kaesang Pangarep, also opened its pop-up tenant at JCF 2019.
Indonesia's legendary Chef Sisca Soewitomo were seen being a mentor in a live cooking demo at JCF 2019.
Also, the founder of BEAU Vakery, Talita Setyadi, and Jakarta's Best Eats's Chef of The Year awardee Fernando Sindu was also present at the event.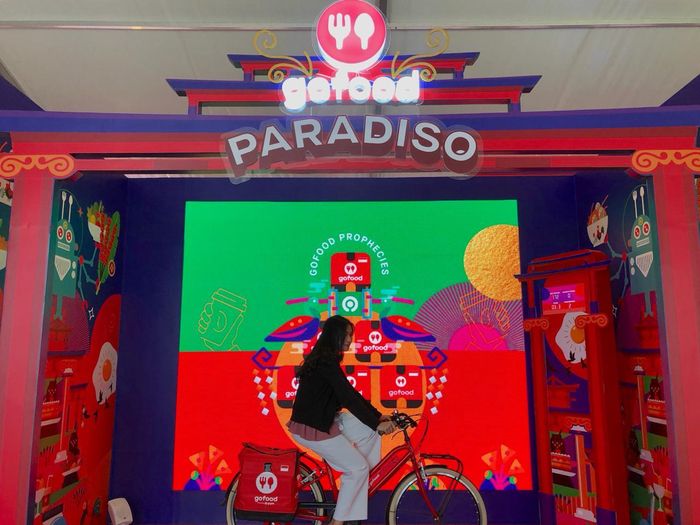 Jakarta Culinary Feastival (JCF) 2019
GoFood presented GoFood Paradiso, an area where foodies stepped into culinary paradise through art installation by GoFood: Journey to the Food Sanctuary, Meatballs Meditation Room, Satay Mystical Trees, Boba Tea Sacred Pool, dan GoFood Prophecies Booth di Fork Tent.
"It is such an honor for us to comeback in this year's JCF. We would like to bring our valuable foodies to take on food journey in GoFood Paradiso, and enjoying their best time through art installation and fun expereinces. Not only a food delivery platform, GoFood has become the most food catalogue that curated 400.000 food merchants across South-East Asia," said Marsela Renata, Senior Marketing Manager GoFood.