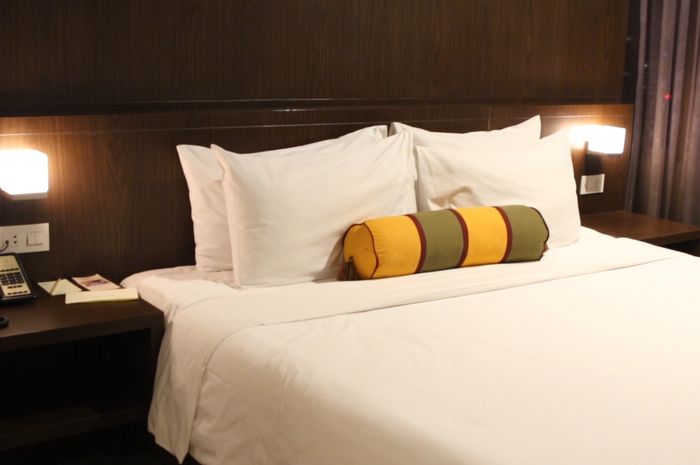 Where to stay in Semarang? Hotel Chanti gives the Indonesian experience.
Kitchnesia.com - As a city with amazing history and with big ports for ships past and present to anchor, surely Semarang lists as one of the biggest cities in Indonesia.
Yet today, with its high-rise buildings, modern ports, and affluent people, Semarang still celebrates glorious past and caters modern living and tourism.
Traces of historical Chinese traders and seamen still hold prominent grip while gigantic malls and busy offices mushroom the main streets of Semarang.
Here in Semarang, temples and Dutch colonial buildings are ordinary everyday scenery within eyesight.
And if you're looking for a place of where to stay in Semarang, there is Hotel Chanti, being an embodiment of the city's vibe in everything it once was and it wants to be.
The 4-star hotel is managed by Tentrem Hotel Management, nestled on the famous Gajah Mada street, one of the major streets in Semarang.
To anyone unfamiliar with this area, walking down to this street is a must when you happen to be in the area.
Legendary restaurants and cultural properties treasures every tourist's itinerary.
For the young and restlessly shopaholic, the iconic Paragon Mal is only minutes away from the hotel.
For those coming to the city by train, the hotel can be reached by walking from Semarang Poncol Station.