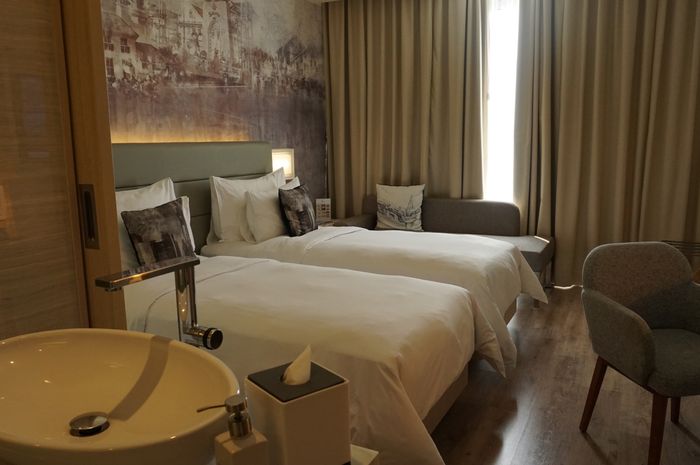 Vertu room - Harris Hotel
Kitchenesia.com - As a home of more than 9 million people, it's not an exageration to say that Jakarta has little to offer when it comes to finding a serene place.
Whether you are from the outskirt or living in the central part of the city, or stumbled in a more populous neighborhood, you just cannot get your eyes laid on a soothing, relaxing spot.
Call me insensitive, but the sound of honking vehicles or some other undescribeable sound are becoming a little bit unbearable sometimes.
"Go somehere else!" they said. "Have a vacation!" they said.
Actually, they said a lot of things, but that's just me, I guess.
Yes, yes. Couldn't agree more. However, my good friend, finding perfect dates for vacation is almost as impossible as... well, it's just difficult anyway.
Not to sound frustrated but I guess staycation is the only way for a person like me to detox the mind, in order to find a serene sanctuary.
The transportation cost is almost next to nothing, just within the city's the distance.
Some people might find staycation meaningless.
Why would you stay in an expensive hotel whose distance less than 10 miles from your house?