Lapo halal? There you have it.
Kitchenesia.com - Foodwise, as the most Moslem populated country in the world, it is obvious that almost everything you find in Indonesian restaurants here serves what Moslems consume, in the category we know as 'Halal'.
However, being a country diversely rich in heritage and traditions, some ethnic groups – consisting mostly of Non-Moslems – have different menus on their plates.
In Sumatra, particularly for the Batak ethnic group in the northern part of the island, pork is the main dish for most of the Bataknese cuisine, also lard and animal's blood curd. Nowhere near Halal for sure. And those are the key ingredients for the food.
Like any other Indonesian ethnic groups, Bataknese live, work – and eat – in other regions, too. Other than feasting for their traditional cuisine at wedding ceremonies, Bataknese dine for it at the Lapo, a Bataknese restaurant.
Since most of the indigenous food from the land of Batak people are non-halal, some restaurateurs are trying to change the perception of Bataknese food from "not halal-friendly" to "inclusive to everybody", an infusion of the two opposite poles.
One of the innovative restaurateurs are two of Indonesia's screen darlings: Chicco Jerikho and Rio Dewanto.
A halal lapo. A confusion? No. Rather, be in with the fusion!
Laid-back Ambience while Commemorating Batak Tradition
The Bonga-Bonga Lapo is located in Cipete, a district in South Jakarta known for some of Jakarta's trendiest eateries.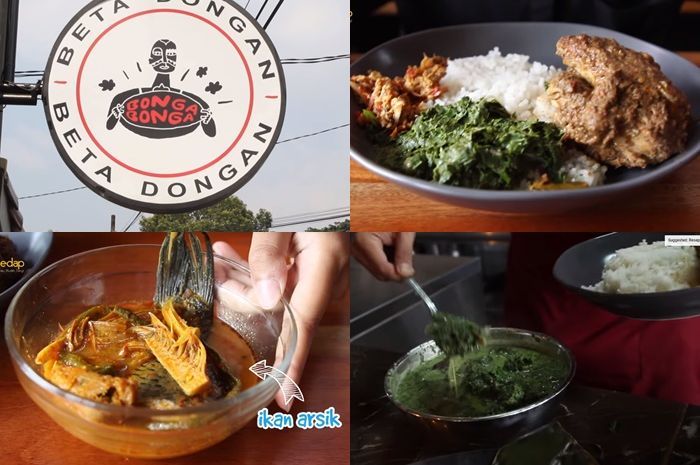 The food