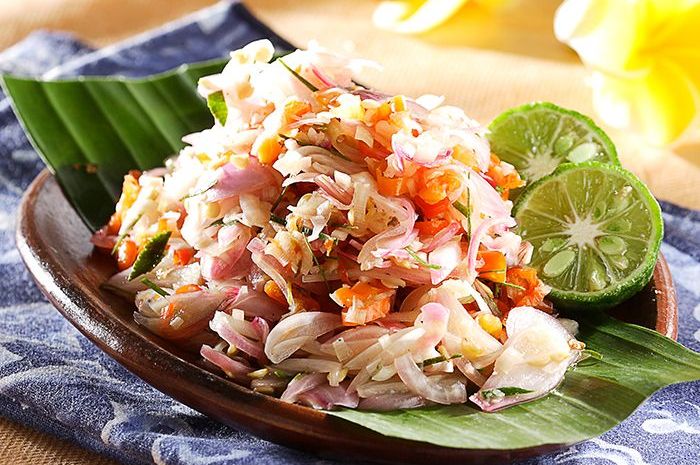 Sambal matah Bali.
Kitchenesia.com - Amidst endless rows of western food eateries catering your daily gourmet needs while in Bali, you can actually always have a taste of the local cuisine.
And while you decide to enjoy it, why not trying to make one?
While in Bali, we all live the day in a simple way while in Bali. And this, a simple Balinese sambal matah (Matah hot sauce) is no different.
Cliché as it sounds, everyone can prepare it since making sambal matah Bali is effortlessly simple.
Here's how to make it:
The sambal is made from onions, chilies, shrimp paste, finely sliced ​​lemongrass and then mixed with salt and lime juice.
Then, the sambal is poured with hot cooking oil, filling the room with appetizing aroma.
And why stop there when you're playing chef?
Without having to watch endless YouTube videos you can still improve the taste by using a slight variations on the ingredients.
1. The trick is using different types of chili