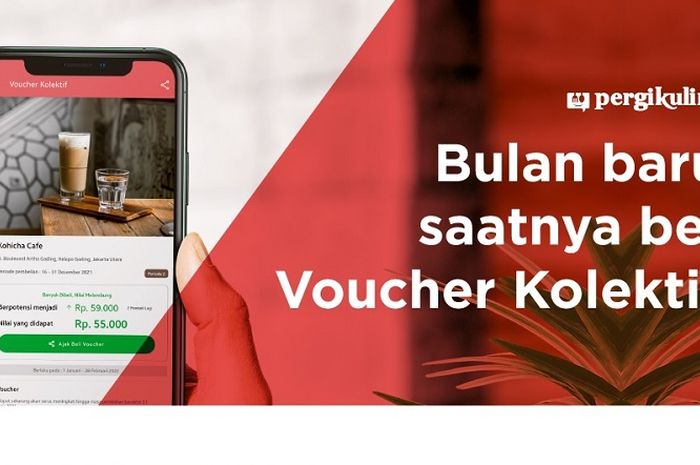 Pergikuliner launches 'Voucher Collective' Program, enjoy tasty foods from user-approved restaurants at low prices.
Kitchenesia.com - Whether we realize it or not, some of us consider going to a particular restaurant based on its popularity on the internet. Still, menu price is always everyone's top priority in restaurant selection. Answering both premises, the restaurant aggregator app PergiKuliner launches Voucher Kolektif (collective voucher). Here is how it works.
Voucher Kolektif is based on a group-buying system. The more user buys vouchers for a particular restaurant, the higher its value. However, the voucher prices remain the same. It enables users to enjoy food with family and friends at less cost.
Oswin, the CEO of PergiKuliner, said his company was the first to create voucher programs in a group-buying system.
"Collective vouchers encourage users to push their friends to buy vouchers of the same restaurant," said Oswin.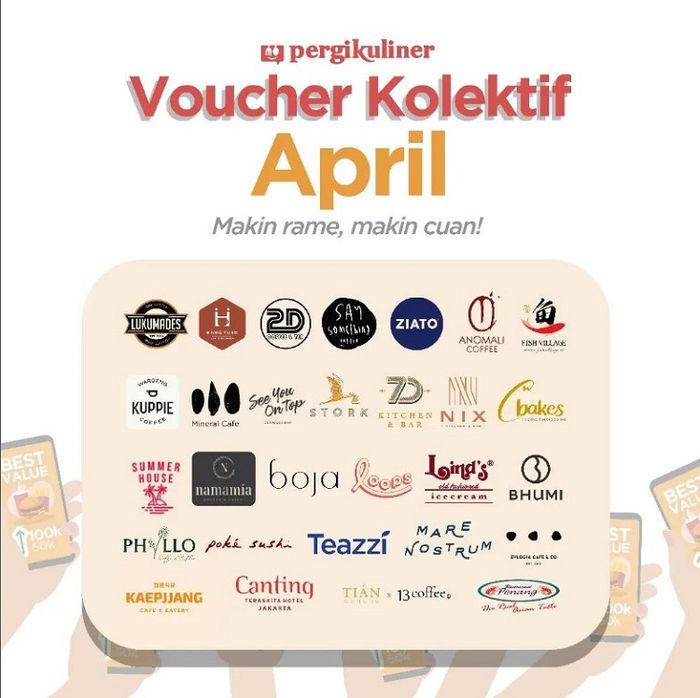 About thirty restaurants are participating in PergiKuliner 'Voucher Kolektif' program.
You can buy Voucher Kolektif on PergiKuliner app and web, starting from the 16th of every month. Voucher Kolektif is on sale for Rp. 20,000 at the lowest, whose values can reach up to Rp. 150,000.
Participating restaurants gain considerable profits from this program. First, collective vouchers will not decrease product selling prices. Second, restaurants can build a reputation and grow due to this program's virality effect.
"The main purpose of Voucher Kolektif is to encourage users to eat out more in the restaurants, thus indirectly helping the F&B industry to grow amid the pandemic," said Oswin.
Established in 2015, PergiKuliner is a restaurant aggregator app and web that enables users to find the best restaurants based on user ratings.
Tags