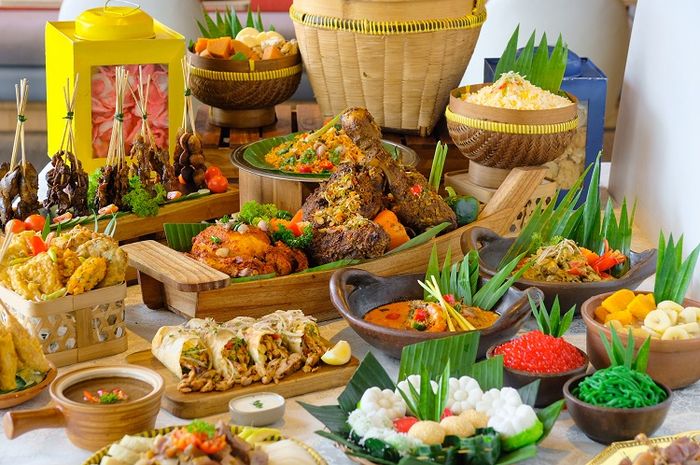 Marriott Bonvoy invites guests to savor the iftar feast, featuring cuisines from local, Asian, Middle Eastern, and many others.
Kitchenesia.com - Ramadan is the holy month of spirituality and togetherness. Celebrating the blissful festivity of Ramadan, Marriott Bonvoy presents a myriad of delectable dining and unique gastronomic experiences.
Create memorable iftar moments with local, Middle-Eastern, and western cuisines in fifty-five participating hotels and resorts under the Marriott Bonvoy portfolio. Enjoy these bountiful feastings with loved ones either at the restaurant or in the comfort of your home.
Find out more about Ramadan promo in Marriott Bonvoy's participating hotels and resorts here.
Enjoy privileges and exclusive access for free
Enjoy exclusive access to exciting events such as concerts, culinary events, and many others by joining Marriott Bonvoy Loyalty Program. Earn 10 points per dollar for every transaction in the participating restaurants and bars across the Asia-Pacific region. Also, members can earn elite status on the first visit right away.
Sign up here for free to enjoy member-exclusive promos and privileges.
Here are the top ten hotels and resorts that are participating in the 'Ramadan Bersama Marriott Bonvoy' (Ramadan with Marriott Bonvoy) program.
Read also: Quality Is a Must: Meet Sezai Zorlu, The Ottoman-Cuisine Chef Who Treats His Guests Like Sultans
PASOLA Jakarta at The Ritz-Carlton Jakarta, Pacific Place: PA.SO.LA brings authentic Turkish cuisine to your family's iftar table, created exclusively by Chef de Cuisine of The Ritz-Carlton, Istanbul.
Sailendra Restaurant at JW Marriot Hotel Jakarta: Throughout Ramadan, Sailendra Restaurant presents authentic Turkish cuisines by a guest chef from Turkey. To elevate the dining experience, a cooking performance will also take place as you dine with loved ones.
La Brasserie at Le Méridien Jakarta: MasterChef Indonesia jury, Chef Vindex Tengker has prepared a specially curated iftar buffet, featuring hundreds of traditional delicacies from local, Indian, Arabic, and Japanese.
Saffron Restaurant at Four Points Sheraton Bandung: Celebrate the spirit of sharing at Saffron Restaurant, Four Points Sheraton Bandung. Guests can explore special menus such as kambing guling (roast suckling goat), and sweets at Rp. 235.000++/person. Enjoy 30 percent off for the first 50 orders every day and chances to win free stays.
Tags