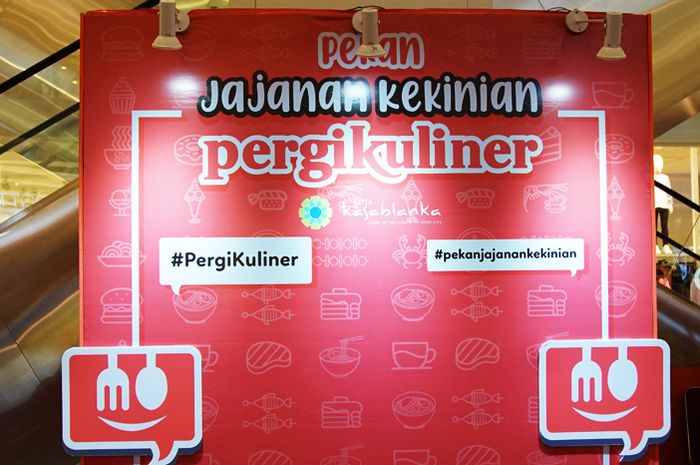 Pekan Jajanan Kekinian, organized by PergiKuliner , highlights dozens of 2021's trendy foods and beverages.
PergiKuliner's Pekan Jajanan Kekinian curated 18 food tenants selling dozens of viral street foods.
Kitchenesia.com - For those serious food enthusiasts out there, you certainly don't want to miss this event. Introducing Pekan Jajanan Kekinian (trendy food week), a 6-day food bazaar showcasing dozens of 2021's viral light bites and drinks at wallet-friendly prices.
Organized by one of Indonesia's biggest restaurant aggregator app, PergiKuliner, this 6-day food bazaar starts on Tuesday (3/30) until Sunday (4/4), at Fashion Atrium (across H&M store), Kota Kasablanka Mall, South Jakarta.
Oswin Liandow, CEO of Pergi Kuliner, shares his positive outlook on this event.
"Today's food industry is more challenging than it used to be in the past — thanks to game-changing innovations and creativity among foodpreneurs. Therefore, we introduce Pekan Jajanan Kekinian. This event enables visitors to enjoy varieties of innovative, trendy food without much commuting," said Oswin Liandow, CEO of PergiKuliner.
There are 18 tenants selling a variety of viral light bites and beverages.
In this event, health protocol is highly prioritized. PergiKuliner imposes strict protective measures for visitors and staff, such as cashless payment, plastic-covered cutlery, and a 1,5m gap between tenant stores. Everyone is obligated to undergo temperature checking and use a mask.
With 18 tenants in total, visitors can enjoy dozens of viral light bites, such as cookies by Pop Cookies and dim sum by Dimsum Benhil. Every tenant is curated meticulously based on ratings and reviews on PergiKuliner's app. PergiKuliner's Pekan Jajanan Kekinian also aims to support local small businesses.
Full video: