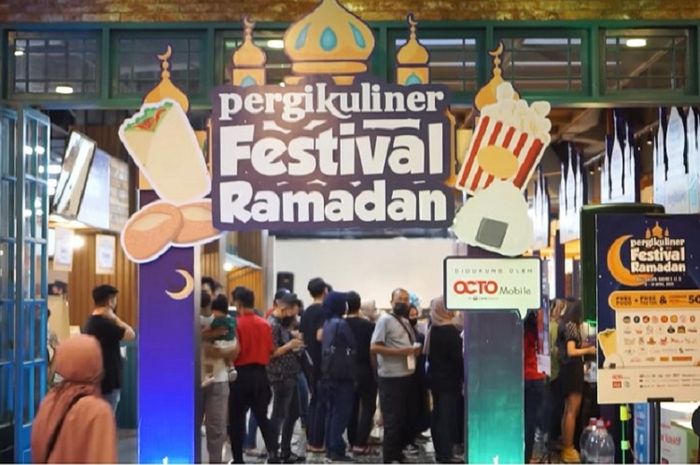 PergiKuliner Festival Ramadan is held on Mall Kelapa Gading 5, from April 15-25, featuring more than thirty food and beverages booths.
Kitchenesia.com - Restaurant aggregator app PergiKuliner organizes "PergiKuliner Festival Ramadan" for the first time in Mall Kelapa Gading 5, on April 15-24, 2022. The 10-day food bazaar features thirty food booths that sell local, Asian, and western foods and beverages.
Visitors can enjoy several exciting activities while waiting for the iftar. One of them is 'Ngabuburit Berhadiah', where visitors can win free food and beverages simply by entering the keyword 'BukberDiPergiKuliner' on the app and showing it to the staff.
PergiKuliner also distributes free takjil (iftar snacks) to every visitor.
"Celebrating the spirit of sharing in Ramadan, PergiKuliner offers tons of free things: free tester, free foods, and free collective vouchers. The more frequent you visit PergiKuliner Festival Ramadan, the more luck you get," said Angel, Head of Event of PergiKuliner.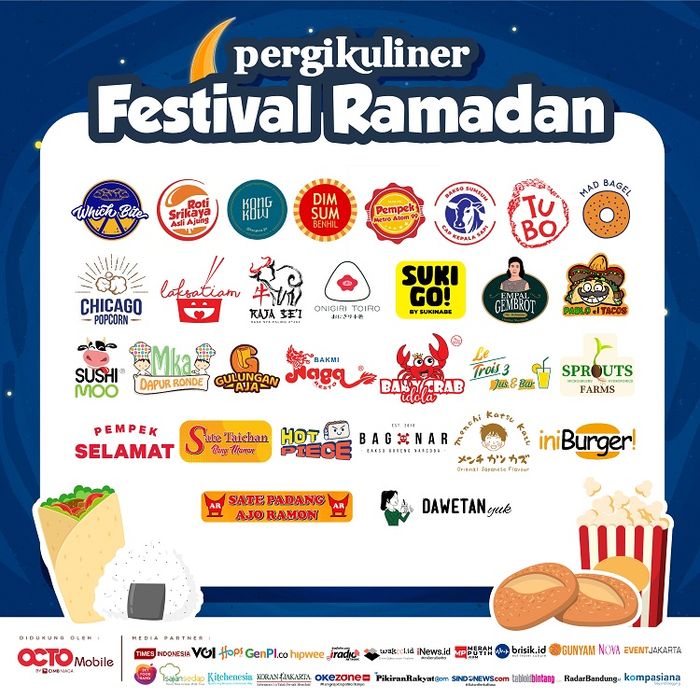 Thirty food booths that are participating in PergiKuliner Festival Ramadan.
Complying with the mall's operational hours, PergiKuliner Festival Ramadan is open from 10 AM to 10 PM. PergiKuliner also provides chair sets where guests can dine-in comfortably with family and friends. Octo Mobile users are eligible for 50 percent cashback for every transaction.
Here are thirty food booths that are available on PergiKuliner Festival Ramadan, Mall Kelapa Gading 5:
Dimsum Benhil, Baby Crab Idola, Bagonar, Bakmi Naga, C Bakes Café, Chicago Popcorn, Chicken Twings, Dapur Ronde Mka, Dawetan Yuk, Empal Gembrot, Gulungan, Hotpiece, Ini Burger, Kongkow Coffee, Laksatiam, Le trois Jus Bar, Mad Bagel, Menchi Katsu Kazu, Onigiri Toiro, Pablo El Tacos, Pempek Metro Atom 99, Pempek Selamat, Raja Se'I, Roti Srikaya Ajung, Sate Padang Ajo Ramon, Sate Taichan Bang Maman, Sprouts Farms, Sushimoo, Tubo, and Which Bite.
Tags