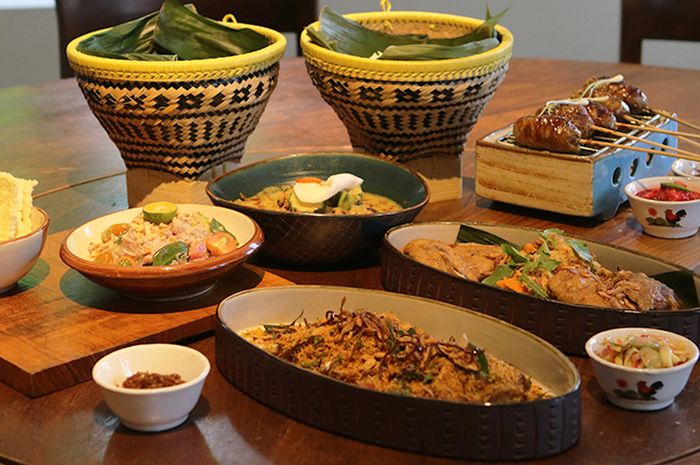 Kaum Menteng brings several lesser-known foods from rural Indonesia to the spotlight.
In Kaum, lesser-known traditional foods from rural Indonesia get spotlight they deserve.
Kitchenesia.com - Kaum's website only needs 3-4 seconds to stop my track. Its big, bold claim as "the best Indonesian restaurant in Jakarta" indeed makes quite an impression on me.
What Kaum proclaimed was no idle boast: its Hong Kong branch was selected in the Michelin Guide for Hong Kong & Macau 2017. The team behind Kaum also embarks on a regular trip to rural Indonesia. Their mission: to learn about native's food culture and spices. Also, to be engaged in some mutual relationships with locals.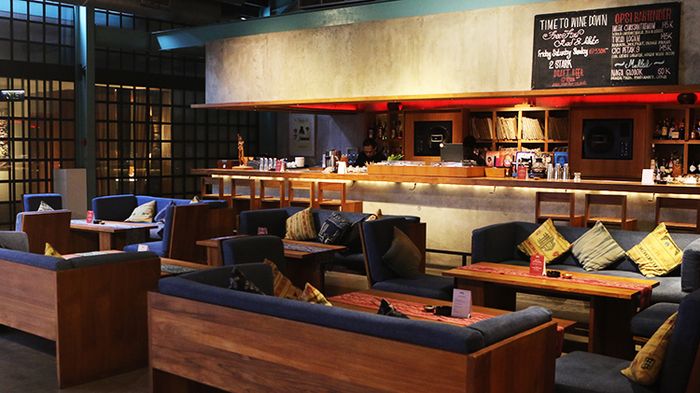 Kaum feels so homey with clutter-free, low sofa seating.
Baca Juga: Enjoying F&B in a Serene Park: Urban Farm at PIK 2 Returns With More Foods, More Fun Activities
Relaxing ambience that enough to Kaum anxious mind
It was obvious from all the repeated, rectangular windows that Kaum applied a more formal approach to design. Indeed, the typical Dutch colonial style isn't uncommon. Front garden, typically symmetrical facades can be seen at Cafe Batavia, too. But the touches at Kaum are so subtle and sleek that it looks more like a home than a restaurant.
All around the dining room expresses a similar design and vibe. All around the dining room expresses a similar design and vibe. Kaum goes beyond the ideas of a "swanky" restaurant to a literal interpretation of a wealthy Dutch family's house in the 1920s.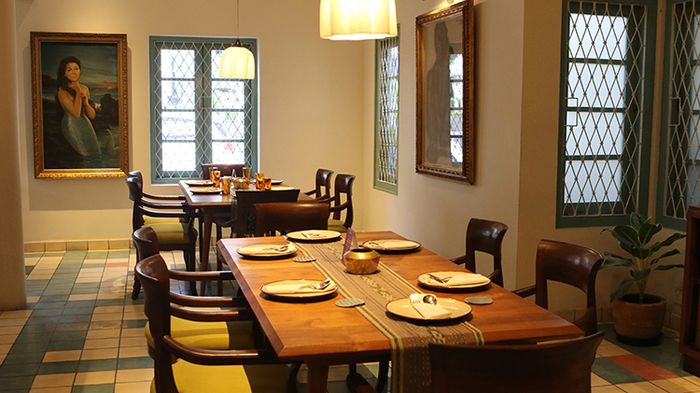 Kaum reminisces mid-century modern design combines with traditional touches like relief walls and tribal-motif fabric as decorations.
Baca Juga: A Day At Putu Made, Senayan City Mall: Enjoying Authentic Balinese Foods and Many Others In Bali Replica
While the whole vibe is quite foreign, at the same time, Kaum evokes a weird sense of childhood nostalgia for me. The touches like a clutter-free room, tribal-inspired relief walls, and couples of traditional fabric draping around the room reminisce of Indonesia's traditional house, where multigenerational families live in a communal, vernacular longhouse.