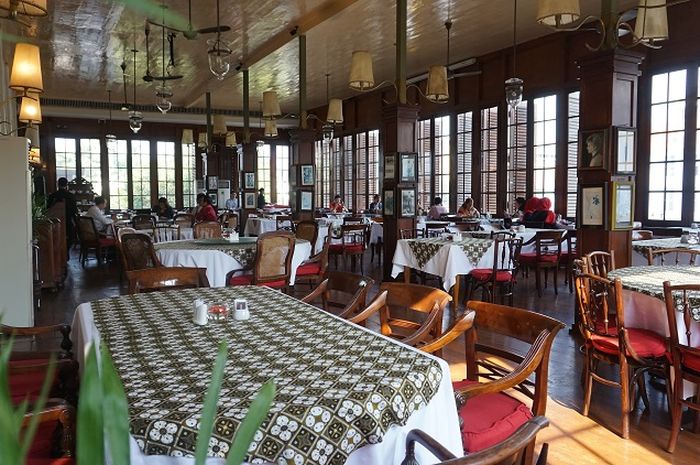 Cafe Batavia's ambience: classic yet vibrant
Kitchenesia.com - Cafe Batavia, a restaurant located in Jakarta's Old Town (Kota Tua), is 214 years old this year.
It was used as VOC office initially, then overhauled and relaunched until it became a restaurant in 1991.
Cafe Batavia's building is the second oldest building in the square after Jakarta History Museum.
I had been an avid visitor of Kota Tua since childhood, and this place, beyond doubt, set my eye on becoming a restaurant critic.
While the number of eateries is skyrocketing recently, Cafe Batavia remains the hottest restaurant in Jakarta, given the fact that it was still jam-packed when people took over Jakarta streets to sound their protest.
But Cafe Batavia also seems to be taking its "hotness" quite literally.
The second floor feels hot, especially if you sit near the big mirror overlooking Fatahilah museum.
Several standing air conditioners and ceiling fans won't help either.
But of course, we're talking about Jakarta. And also we should mind the fact that the structure of an old building would not really be supportive for a much more modern need of air-conditioned experience.
Cafe Batavia, Kota Tua: A Gorgeous-Looking Restaurant Worth Saving Up For