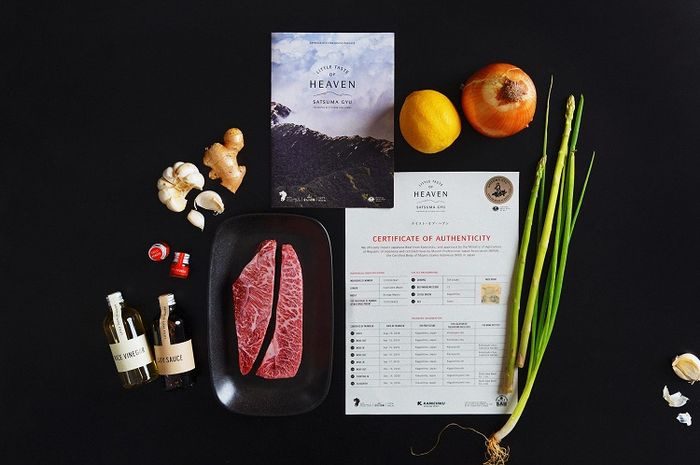 Every Satsuma Gyu Fine Dining Package includes premium wagyu beef, several ingredients, an authentic certificate, and Chef Arnold's secret recipe
Kitchenesia.com - The pandemic has altered people's eating culture immensely. Gone are the days when we went on picnics in a city park as a weekly activity. Recent research shows that people cook and eat more from home during the pandemic. But still, some might find home cooking boring because it doesn't provide the same experience as eating out, especially when it comes to taste.
Indonesia's biggest meat importer and distributor company, PT Subur Arta Utama (SAU), aims to bring fine-dining experience at home through its premium beef variant, Satsuma Gyu. Originated from Kagoshima, Japan, Satsuma Gyu is an award-winning premium wagyu that achieved the highest marbling score.
Baca Juga: Executive Chef Salihin of Novotel Tangerang Shared the Untold Truth of Working in the Kitchen
"Satsuma Gyu is born out of the passion and hardwork of wagyu's stockman. As the official importer, we are sharing the same spirit," said Alexander Hansen, Managing Director of PT Subur Arta Utama (SAU).
"Every package includes authentic certificate that details Halal status and statement of health by the Japanese government."
Fine Dining DIY at Home
Whilst the scepticism about non-halal beef is still around, PT SAU commits to provide Halal-certified Wagyu beef for everybody. Thus, every wagyu beef is enclosed with trackable code to guarantee its authenticity. Alex also added that PT SAU aims to make Satsuma Gyu to be accessible to everybody.
"Thus, we proudly present announcing the launching of Satsuma Gyu Fine Dining Package dan Wagyu Tasting Package, as well as Satsuma Gyu X Mangkokku Package," said Alex.
Both packages are available to order from March 19 – May 18, 2021.
Baca Juga: Novotel Tangerang Banten and Its Simple Reasons Why Guests Will Likely To Return In the Future
As the restaurateur of Mangkokku restaurant, celebrity chef Arnold Poernomo looks forward to bringing the fine dining experience to the customer. "Through Mangkokku X Satsuma Gyu collaboration, our beloved customers can enjoy a bowl of luxury on March weekend only."
Some participants let out a gasp hearing the statement. To clear up the misunderstanding, Chef Arnold furtherly explains about his previous statement.
Approved by Chef Arnold Poernomo
"Satsuma Gyu is very rare, thus both packages would be available in limited amounts. We sell ten packages on weekends during March only. And you can get your bowl of luxury in one Mangkokku branch only," said Chef Arnold Poernomo.
The MasterChef Indonesia jury also demonstrated some Chef's secrets in cooking fine dining foods using Satsuma Gyu.
Using limited edition Satsuma Gyu Fine Dining Package, customers are given necessary ingredients whose result can cater two persons. There is also a Chef Arnold's secret wagyu recipe. For those who are interested in learning more about wagyu, Little Taste of Heaven also provides Wagyu Tasting Package. It includes three kinds of wagyu with their profile cards.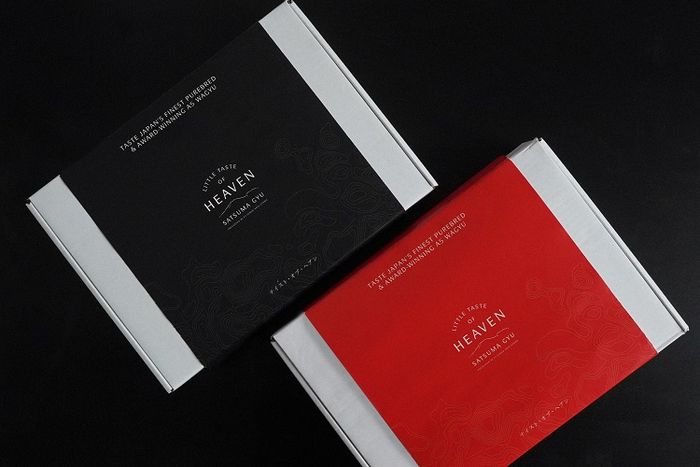 Satsuma Gyu Fine Dining Package is available in until May 2021.
Baca Juga: Ibis Styles Mangga Dua Square in North Jakarta, You Don't Need the Most Expensive Hotel Room to Feel Safe
Ready to build a culinary heaven at home? Get limited-edition Satsuma Gyu Fine Dining Package dan Wagyu Tasting Package on www.littletasteofheaven.co.id before 12 Mei 2021. To enjoy the Mangkokku X Satsuma Gyu package, go to Instagram @mangkokku_id for schedule and price
"We would like to bring the culinary heaven at home to our consumer, unleash a little taste of heaven, without worry," said Alexander on an online press conference, Friday (3/12).